6 Innovative Education Programs Pushing the Envelope in New Mexico
By Tony Monfiletto, Future Focused Education | March 15, 2018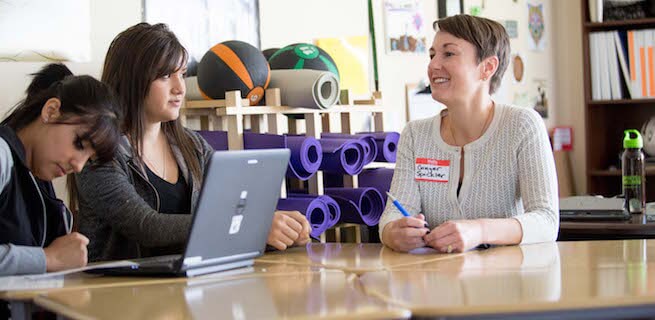 "There is real innovation happening in our public schools even though all the signals from the state dissuade such efforts…The risk taking is clearly a statement about the commitment to serving young people and communities regardless of the agenda from the state authorities"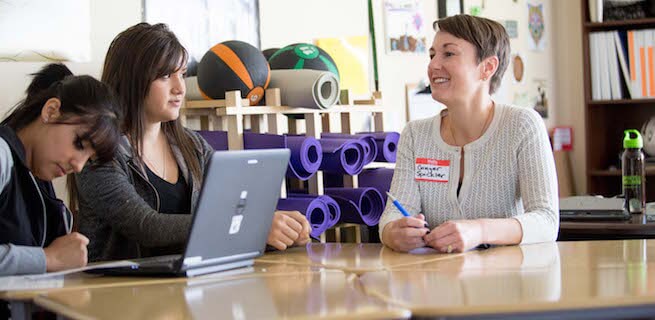 "There is real innovation happening in our public schools even though all the signals from the state dissuade such efforts…The risk taking is clearly a statement about the commitment to serving young people and communities regardless of the agenda from the state authorities"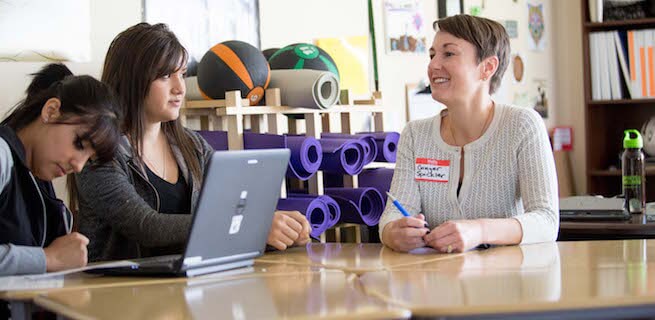 "There is real innovation happening in our public schools even though all the signals from the state dissuade such efforts…The risk taking is clearly a statement about the commitment to serving young people and communities regardless of the agenda from the state authorities"
We recently convened some of the most thoughtful education innovators in New Mexico to follow through on SJM 1, which was passed in 2016.  This legislation called for a working group to help the state prepare for an application to the federal government under the new found flexibility of ESSA, that would create alternative assessments in New Mexico besides just standardized tests. It's clear that educators in New Mexico are excited about the possibilities and they want to be heard. The good news is that these are the same people that hold the answer to solving the problems we face in our state.
There is real innovation happening in our public schools even though all the signals from the state dissuade such efforts. The schools are quietly bucking the compliance heavy command and control system pushed by the state by doing what serves their communities.  The risk taking is clearly a statement about the commitment to serving young people and communities regardless of the agenda from the state authorities. 
Below are a few of the most innovative examples we learned about from educators who are pushing the envelope in our state:
The Bilingual Seal
This program asks students to create a portfolio of evidence – in both English and Spanish - proving that they are ready for college and a career.  This is driven by educators and community leaders because they know it's important it is to embrace the richness of our unique culture and language in New Mexico.  No one asked them to do it, they did it because it's who we are and what we value. 
Paid Internships

Many of our most vulnerable students work to help support their family and this commitment to family is something we should respect and value.  Future Focused Education created a paid internship program when the Leadership Schools indicated a need to place young people in companies that could help develop the skills that they will need in the future.  It's a compelling answer to the problem we face when young people don't have the luxury of gaining unpaid experience because they have to work, and the only jobs they are qualified for are a dead end.
The Wellness Wheel
The Native American Community Academy was founded by native educators and community members for native students and at the heart of their school is the well-being of the young people in their community.  The school revolves around a holistic vision of care and concern for students that is focused on making them secure in their identity.  They understand that self-worth and the inherent value of Native culture must be in place at their school if their students are to prosper.  That design principal can't be measured by any school report card, yet they do it anyway.
STEM Eco-System
Explora, the children's science museum in Albuquerque, is convening the organizations that work with young people during the summer and after school to promote fun and compelling science education.  Their work has expanded to include promoting the new standards that ask for students to prove that they can solve real-life problems.  It's called "Performance Assessment," and it runs contrary to our current standardized testing system.  Explora knows that our community, particularly employers, are asking for a workforce that can solve real problems and this is the best way to prove that students are learning science.
Graduate Profile
Mission: Graduate, in cooperation with the Albuquerque Public Schools, and the Santa Fe Public Schools have created Graduate Profiles that help us know what students should know and be able to do when they graduate. It is essential community driven work that will make our city a better place to live because our young people more productive. There is no incentive for their work in our standardized testing system.  Yet, they do it because they care about the future health and prosperity of our community.
Youth Engagement
Learning Alliance New Mexico is betting on young people to help us craft a vision for the future.  These students are truth seekers and their adult advocates are helping them find their voice.  They are organizing young people to speak out about their education.  It's powerful when a sixteen year-old's lived experience in school can influence a policy agenda that will ensure that all students are cared for in our state.
These are only six examples of the community driven innovations in our state.  Cultivating these positive deviants is the way forward and any new strategy embraced by our next governor and legislators should embrace these ideas and the people who promote them.  The answer to our frustrations is in our own communities and we need to cultivate the solutions that are right in front of us to solve our problems