4 Ways for Business and Community Leaders to Help our Schools Succeed
By Tony Monfiletto, Future Focused Education | June 7, 2018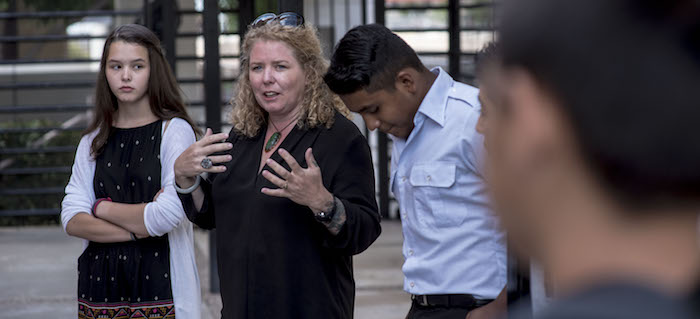 "People want our schools to succeed and there is plenty of good will that we should tap to do so. Imagining new relationships with new partners is our task and it will take more than our systems currently ask from the public."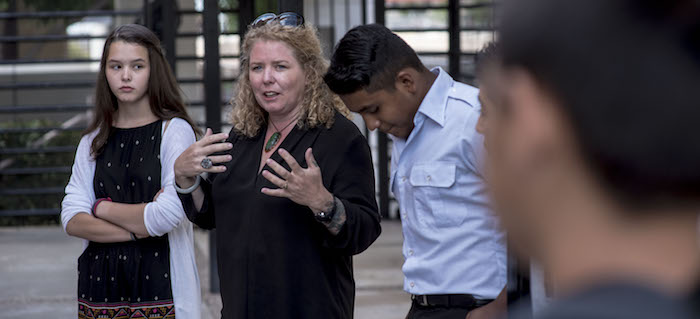 "People want our schools to succeed and there is plenty of good will that we should tap to do so. Imagining new relationships with new partners is our task and it will take more than our systems currently ask from the public."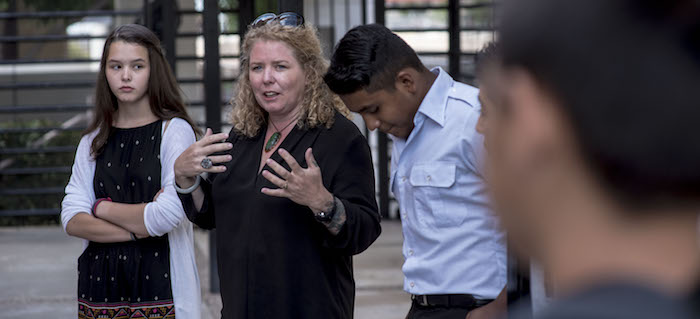 "People want our schools to succeed and there is plenty of good will that we should tap to do so. Imagining new relationships with new partners is our task and it will take more than our systems currently ask from the public."
Future Focused Education launched a paid internship program because we knew young people were sacrificing their long term futures because their families need them to work.  As a result, these young people were boxed out of unpaid life changing pre-career experiences that other more privileged young people had.  After a year of listening to employers and students talk about the experience, I believe that our paid internship program is just the beginning of a vision to make our communities healthier and more prosperous.
The distinctions between schools and the private and non-profit sectors are a vestige of the past and we continue to put them into separate categories that no longer serve us.  In fact, it's a major contributor to our poor health and persistent poverty.  Our people are our best resource and building relationships across obsolete categories of school, and everything else, is our best chance for educating young people so that we can transform our communities.  That will mean re-thinking our commitment to the Education Industrial Complex with all of its textbooks, standardized tests, and factory style schools.  After all, schools are full of children who live in communities that are full of people with real world wisdom to offer.
People want our schools to succeed and there is plenty of good will that we should tap to do so.  Imagining new relationships with new partners is our task and it will take more than our systems currently ask from the public.  More taxes and social services to serve our young people alone won't get it done. 
Here are a few things that I've learned over the past year since we began our paid internship program that can help us think about a how we can break down the distinctions between school and the communities they are created to serve:
1. The private and non-profit sectors are the best places to learn how to apply the skills students learn at school.
Even the high quality project-based learning curriculum at the Leadership High Schools require a testing ground that can only be found through real-life experiences. 
2. Those who lead organizations in the private and non-profit sector work directly with student interns.
Students learn about how their mentors adapt to better serve their clients and customers and how they consider the future of their organization in a changing landscape.  Young people need to see how adults make decisions that go beyond themselves to serve entire organizations, their coworkers and clients and customers.
3. Students need mentors to care about them beyond their families and teachers.
Mentors who understand the changing world and can can help guide students through adolescence and into adulthood.  These adults in our community are essential if young people are going to have where-with-all to navigate college, a career, and citizenship.
4. Career experiences that include mentorship through paid internships are essential for low income young people if we want them to have a positive outlook on work.
Work should be a life giving experience, yet too many of our students exist in dead-end jobs that exploit them.  They aren't treated well and they get fired if they advocate for their own needs.  Being told to work the midnight shift, "or else" does not endear them to work when they have class at 7:00 am the next day. 
A vibrant economy and healthy communities are an essential building block to prosperity in New Mexico.  We will spend $2.7 billion on public education in 2018 and it's not enough.  However, in our current design there will never be enough money to make our schools work.  I've spoken to many people outside our Education Industrial Complex and they see it in their interest to create meaningful partnerships with schools because they know that the young people in our communities need them.  The question is, can we figure out how to let them join us to redesign our schools so that they can benefit from the local wisdom right outside their doors?