Every student matters.
For the past five years, Future Focused Education has been headquartered in Albuquerque, NM where we founded the Leadership Schools Network, a network of industry-focused charter school that reengages students that have been underserved or not served by the traditional school system.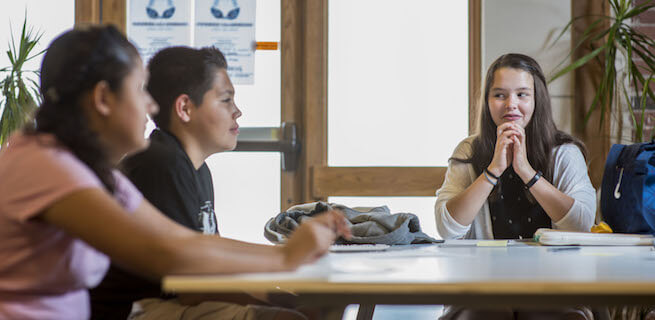 In 2017, Future Focused Education's work expanded to focus on two additional areas of importance: serving more students by expanding the work to schools and programs outside the Network and supporting schools to succeed through policy change.  
Future Focused Education's policy work became critical to the mission of re-engaging underserved students in their education because, while the Network schools successfully re-engaged and graduated hundreds of students who otherwise might have fallen through the cracks, the schools continued to receive failing grades on the state's school report cards. It had never been more clear: not only do classrooms need to be remodeled to suit 21st century needs, but the methods of measuring school success also require a renovation if we want the students who have not been served by traditional school to succeed on a path to college and career.  
Our Impact:
Schools in the Leadership Schools Network have graduated approximately 330 students. Currently ACE Leadership High School and Health Leadership High School have graduating senior classes. Tech Leadership High School will have its first graduating class in 2019 and Siembra Leadership High School's first graduates will receive their diplomas in 2020.
In a recent survey of Leadership High School seniors, 48.8 percent of those surveyed self-identified as having hardly attended school or dropped out prior to engagement at their Leadership High School. In the same survey, 69.8 percent of the seniors planned to go on to higher education (53.5 percent to community college and 16.3 percent to a four-year college). This indicates that the Leadership High Schools are giving students the confidence to set goals and pursue options they may never have considered.
"When it comes to getting a job it'll come easy to us, because we're already developing the skills that are necessary."
Jack
Technology Leadership High School Student
Learn More About What We Do: