Future Focused Education Job Openings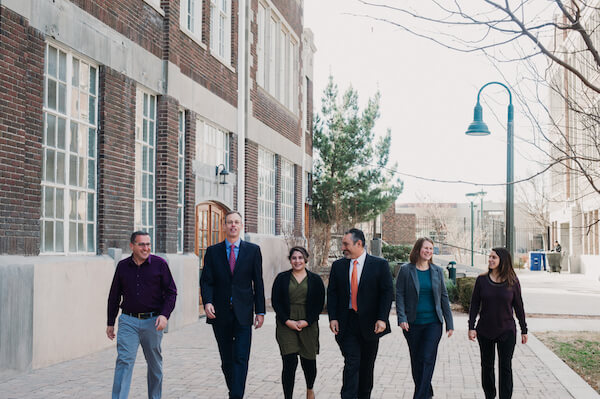 Future Focused Education's mission is to create healthier and more prosperous communities by advancing the best education for the students who need it the most. Do you want to join a team that is making a difference and dedicated to remodeling education to meet the unique needs of our communities?
Current openings:

X3 Grads Manager
Job Title: X3 Internship Grads Manager
Status:  Full-time position
Position Summary:
The X3 Grads Manager will work with the Director of Workforce Learning to engage post-secondary institutions and employers to create internships, pre-apprenticeships, and apprenticeships; to cultivate and sustain relationships with employers and post-secondary partners; and to cultivate relationships with soon-to-be and recent high school graduates. This person will also support the Director of Workforce Learning in establishing new markets for work-based learning throughout New Mexico.
Essential responsibilities:
Grads program development and management
Employer partner acquisition and recruitment
Program expansion and fundraising
Click here to see full position description.
How to apply:
For consideration, applicant must submit a cover letter, resume, and three references by January 25, 2021, to: Tony Monfiletto, Executive Director, [email protected]
Only qualified candidates will be contacted for an interview. The position is estimated to begin February 2021.
Learning by Doing Director
Job Title: Future Focused Director of Learning by Doing
Status:  Full-time position
Location:  Albuquerque, New Mexico
Position Summary:
We're looking for a Learning by Doing who is an expert problem solver and expansive thinker who can move beyond the typical constraints of the traditional education systems. Their ultimate goal is to spread a new school model that can link our young adults to careers in the sector, while also making our communities a better place to live.
Initiatives this position will lead:
Consultation with New Mexico school districts to create a new graduation pathway focused on graduation capstones.
Facilitate professional development for the Leadership Schools Network in Albuquerque New Mexico.
Build new curriculum that connects real-world work-based learning experiences to in school learning.
Click here to see full position description.
How to Inquire:
For more about this position, please submit an inquiry to Tony Monfiletto, Executive Director, [email protected].