---
Together We Rise: What Innovative Education Looks Like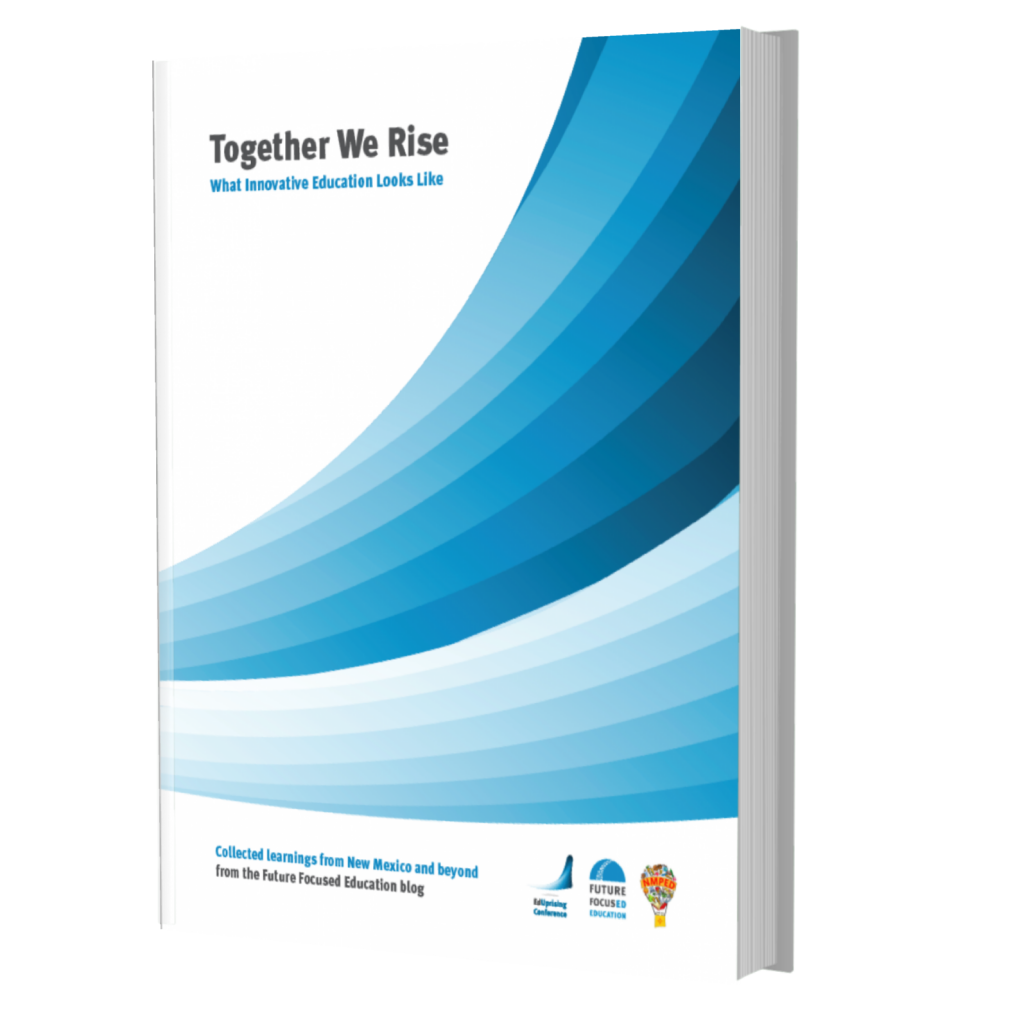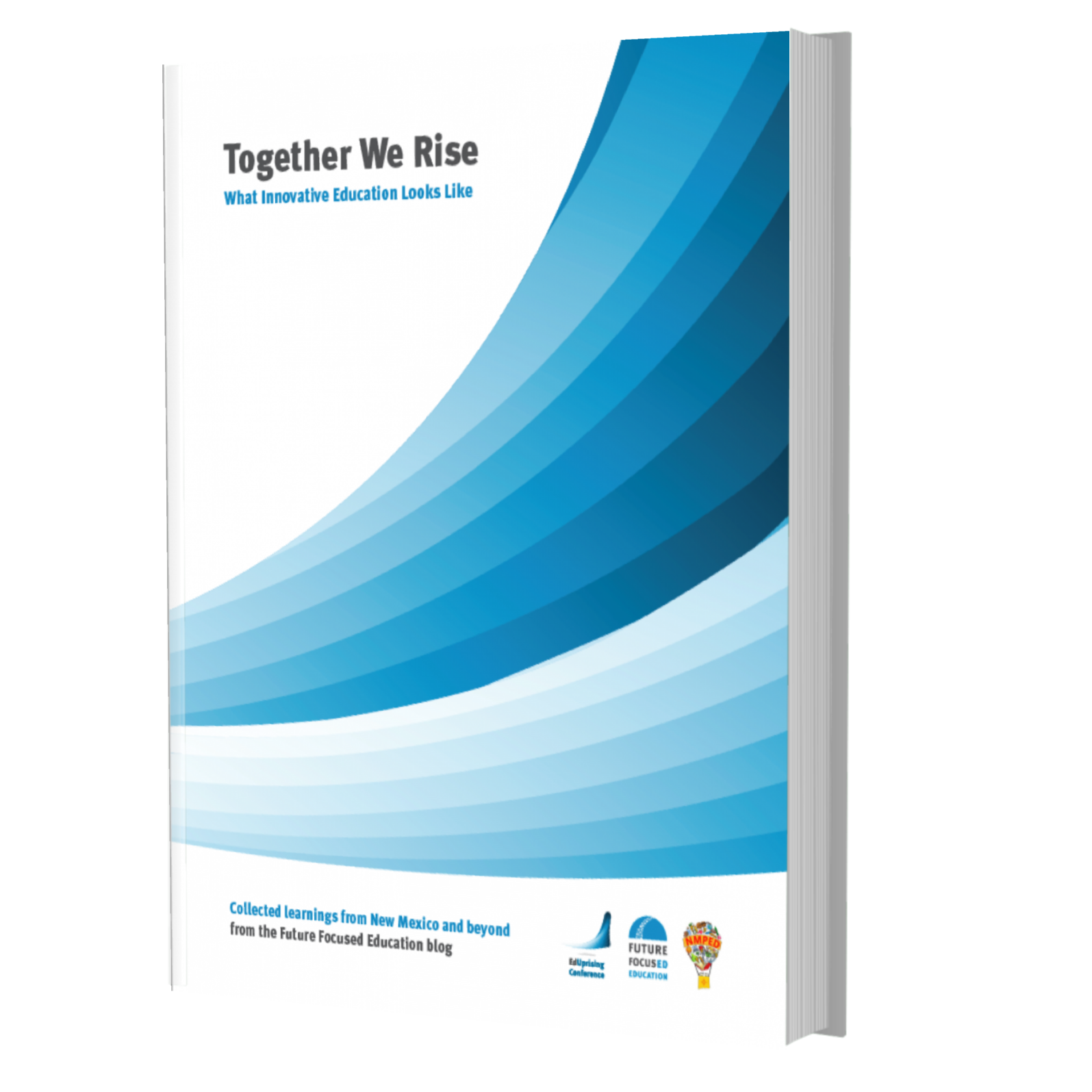 Year: 2020 
Publisher: Future Focused Education
A compilation of articles published by local and national education leaders on the Future Focused blog. The collection reflects diverse ideas that inform a pathway toward innovative education policy changes.
---
Remodeling Our Systems of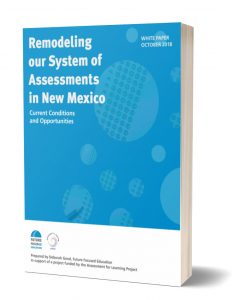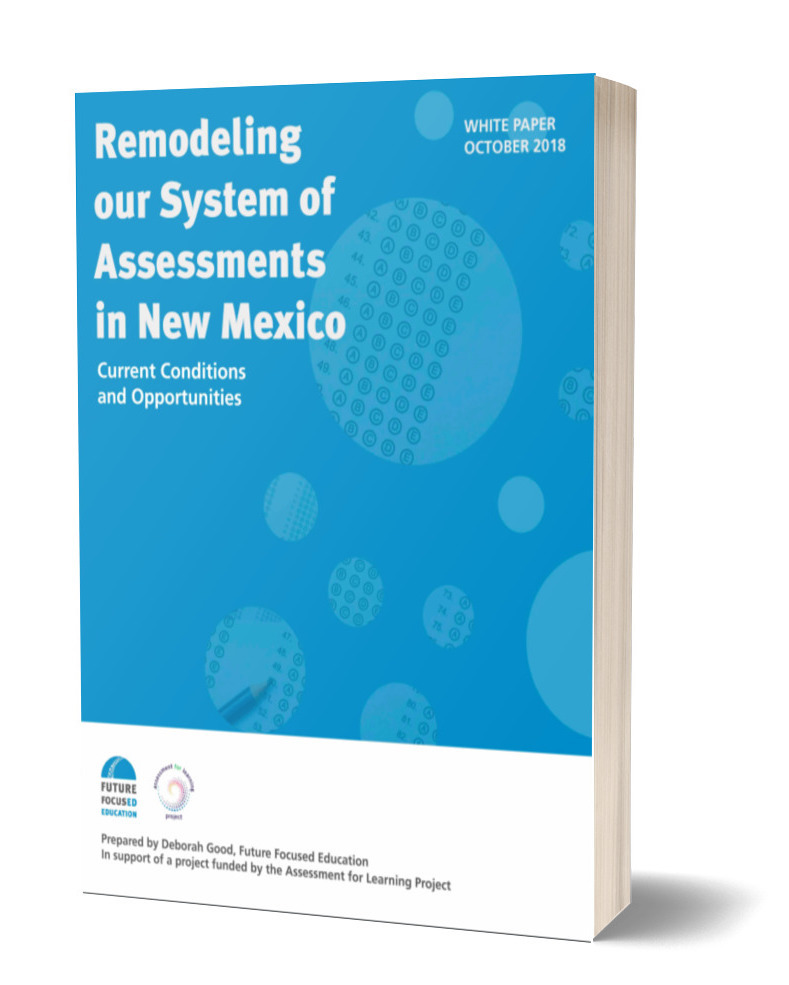 Assessment in New Mexico 
Year: 2018
Publisher: Future Focused Education
This white paper was prepared in October 2018 to support stakeholders in imagining initial steps and a long-term vision for a new system of assessments in New Mexico. It does not prescribe a particular reform strategy but provides a foundation for further learning and decision-making.
---
A Look Back: Our First Five Years of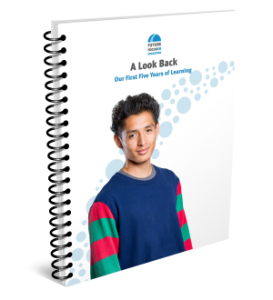 Learning
Year: 2018
Publisher: Future Focused Education
This compilation helps tell the story of our first five years as an organization. The articles are reprints of the most popular pieces from our blog between 2013 and 2017, and were released in this report in early 2018 when we transitioned from being the New Mexico Center for School Leadership to our organization's new name, Future Focused Education.
New Metrics Final Report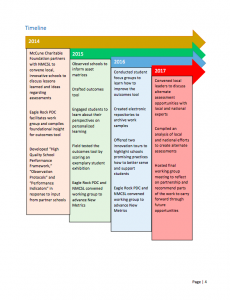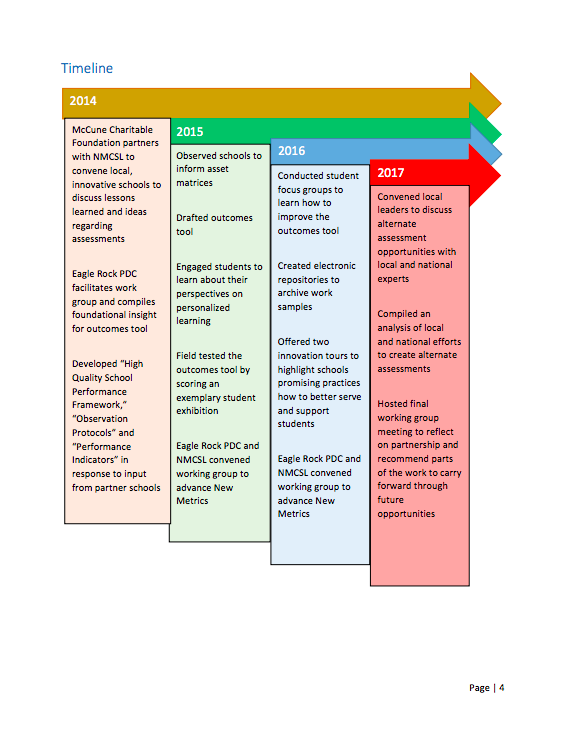 Year: 2017
Publisher: Future Focused Education
Between 2014 and 2017, a group of leaders from innovative schools in Albuquerque worked closely with our organization, along with the McCune Charitable Foundation and Eagle Rock Professional Development Center to reimagine student assessment and school accountability. This report summarizes the work and learnings of this "New Metrics" initiative, outlines future opportunities, and links to a variety of relevant artifacts and resources.
---
Joint Memorial 1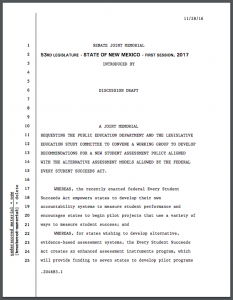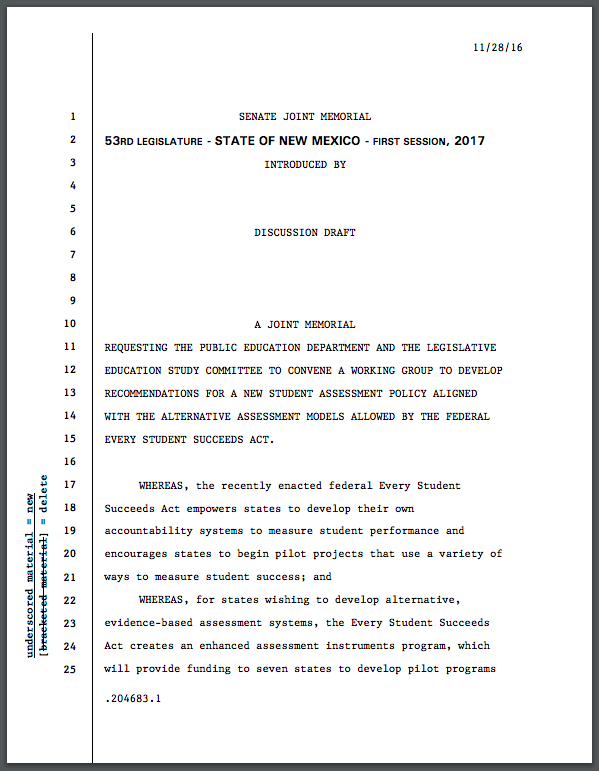 Year: 2017
Author: Sen. Michael Padilla
In 2017, the New Mexico State Legislature passed Senate Joint Memorial 1, legislation drafted and promoted by Future Focused Education, which called on the state to "convene a working group to develop recommendations for a new student assessment policy aligned with the alternative assessment models allowed by the federal Every Student Succeeds Act." Future Focused Education has partnered with Learning Alliance New Mexico to coordinate and convene the working group.
---
School Innovation Report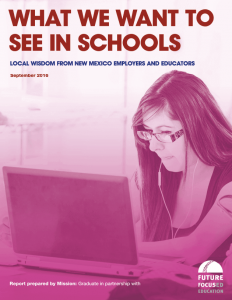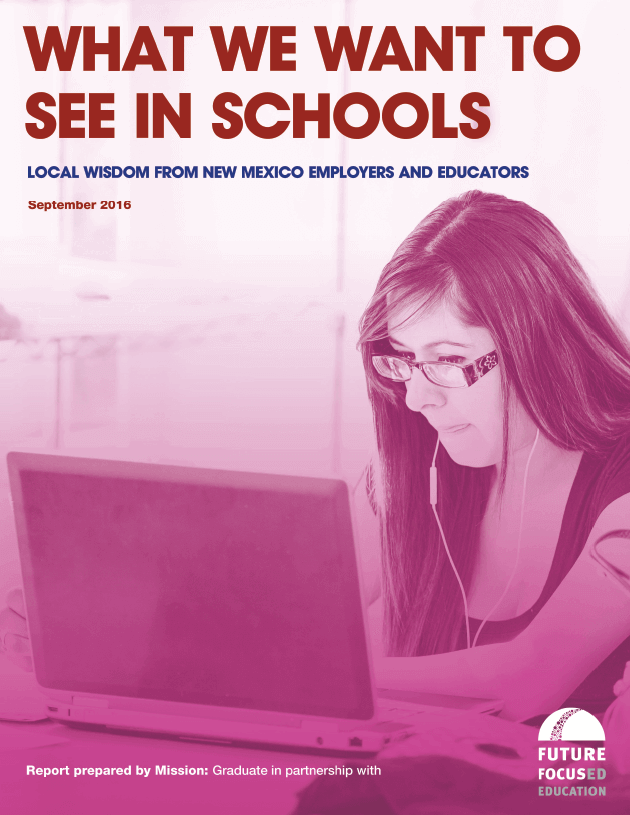 Year: 2017
Publisher: Future Focused Education
In April 2016, we brought together a variety of local employers and other stakeholders for a School Innovation Tour. A primary objective of the Tour was to raise awareness in the business community and among other stakeholders about innovative models of teaching and learning. Afterwards, we collaborated with Mission: Graduate to interview 18 Tour participants. Findings are summarized in this report. A shorter Executive Summary is available here.
---
Positive Youth Development Report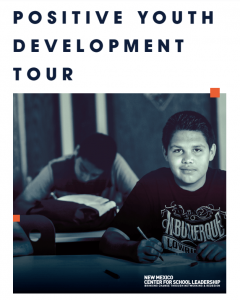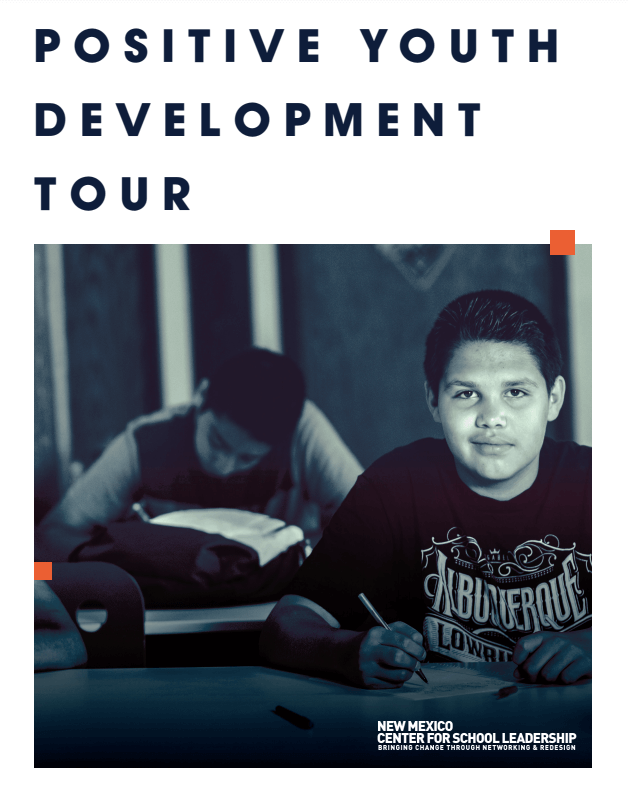 Year: 2016
Publisher: Future Focused Education
In October 2016, we hosted a Positive Youth Development (PYD) Tour. The Tour highlighted schools in Albuquerque that have implemented PYD practices in order to support young people and improve their educational performance. The Tour is a next step in the current grassroots efforts to help schools become more responsive to the needs of students, families, and communities. This report gives examples of different PYD practices that participants learned about during the Tour.
---
Local Wisdom for Local Schools: A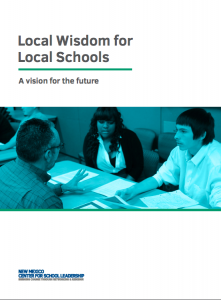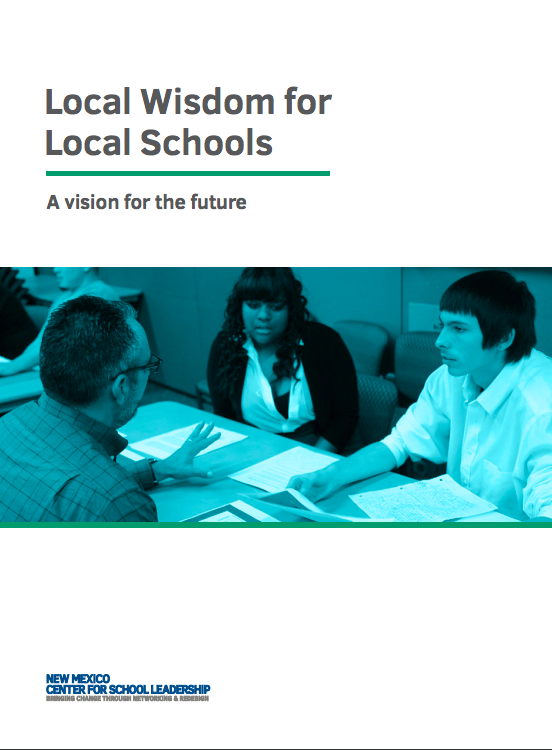 Vision for the Future
Year: 2015
Publisher: Future Focused Education
This report highlights key milestones and work from our organization's first two years. Education must be personalized to meet the needs of 21st century students. To that end, this report speaks to our two core philosophies: local wisdom for local schools, or the understanding that local communities are assets in designing schools that support students to succeed in a fast- changing world; and a three-pillar model of learning by doing, community engagement, and student support to guide student success.
---