The future health and prosperity of our society demand something different.
Our work with the Leadership Schools Network has led to new insights about teaching and learning that have applications throughout our community, around our state and across the U.S.
We use what we learn from the Network to expand our impact and serve more students throughout the nation.
MORE ABOUT THE LEADERSHIP SCHOOLS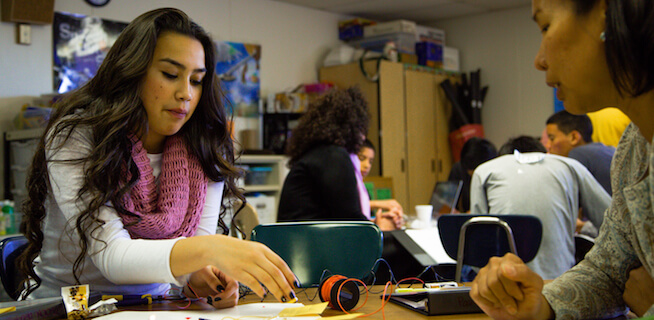 We have developed replicable tools for data collection, documentation and assessment methods that support the application of our three pillar model in other communities like Memphis, Tennessee and Santa Fe, New Mexico.
"Future Focused Education has a unique model of engaging the most important stakeholders in developing schools where students thrive. Future Focused Education engages students and families, community members, and employers in school design from the ground up, and strives to harvest local wisdom to develop solutions that work best for [their communities]."
Michael Soguero
Director of Professional Development at Eagle Rock School & Professional Development Center
Our Approach: The Three Pillars
All of Future Focused Education's work is built upon our three-pillar model. The model advances 1) learning by doing, 2) community engagement and 3) student support as tools that guide student success. While each community will take a unique approach to the application of this model, the three pillars support deeper learning and positive youth development within the context of each student's unique education and each school's unique community.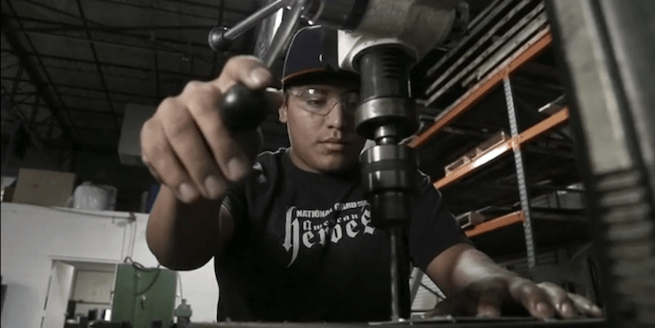 Each pillar is equally important and convergent; together they create a balanced foundation for school design that serves students and communities that have not been served by traditional schools.
1. Learning by Doing
This is a form of project-based learning where students use problem solving and innovation to address real-world problems. Learning by doing promotes deep thinking and problem solving skills, and develops nuanced lifelong learning skills. This pillar also opens opportunities for a mastery-based system where students demonstrate their learning through a variety of assessments as opposed to traditional grading. Rather than focus on coverage and seat time, learning by doing shifts the focus onto skill development through responsive, personalized curriculum.
2. Community Engagement
Reciprocal relationships with the community are the foundation of a well-connected school with future pathways for its students. Community Engagement directly informs schools and their curriculum so that communities become more connected, integrated and better places to live.


3. Student Support
Support is focused on treating young people as assets to be nurtured rather than problems to be solved. This pillar is about building a school culture that both promotes high academic expectations and an environment that is intellectually and emotionally safe for students. The power of the model is realized when the pillars converge, resulting in schools that adapt to the needs of students rather than the other way around.
Leadership Schools Network