Building authentic centers of learning
Community-based, student-centered solutions for our most challenging education problems.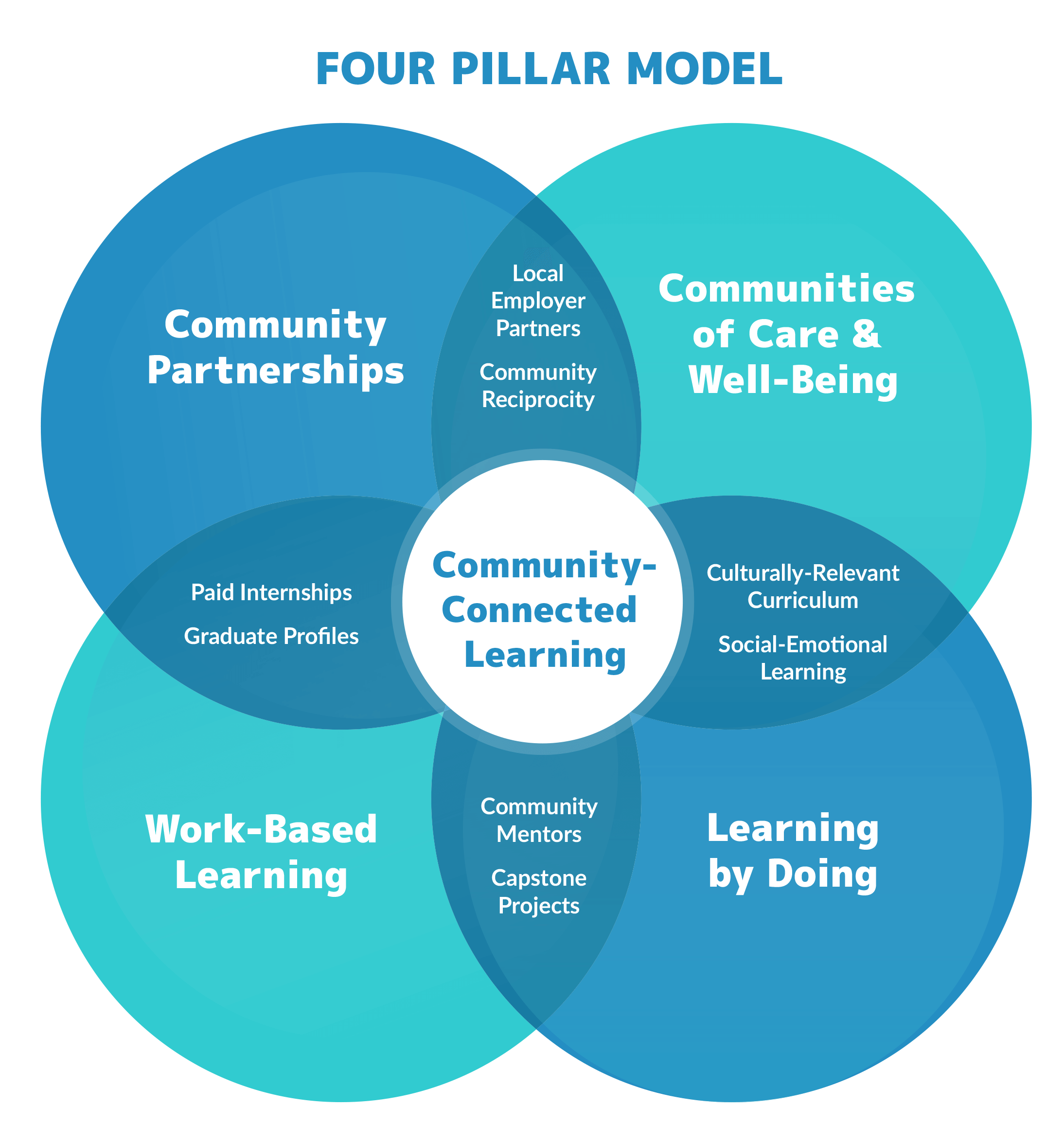 All of Future Focused Education's work is built upon our four-pillar model. Each pillar is equally important and convergent; together they create a balanced foundation for program design that serves students and communities.
Learn more about the Four Pillars
COMMUNITY-INFORMED GRADUATE PROFILES
A community-informed graduate profile is designed to showcase the knowledge, skills, and attributes your community wants in a graduate. We assist you with community surveys, convenings, and data collection to develop a comprehensive profile that aligns with your goals.
See examples of graduate profiles:
COMMUNITY-EMBEDDED WORK-BASED LEARNING
We help you design and implement engaging internships and work-based learning programs. Real-world, paid work opportunities with local employers ignite student learning, allowing them to explore new career paths, build professional skills, and develop meaningful relationships with mentors.
We provide support for all aspects of the internship cycle, including tech support, payroll management, insurance, and training.
See internships in action:
COMMUNITY-CONNECTED CAPSTONE CURRICULUM
We can help you co-create capstone projects that build on community assets and respond to community needs. Future Focused provides in-depth modules and coaching, working with your staff to develop capstone curricula that boost learning outcomes.
Learn more about capstones in New Mexico:
When you work with Future Focused, you can trust that you are partnering with an organization that puts your community values first, and is committed to creating positive and lasting impact in your community and our state. Instead of imposing ready-made solutions, we work alongside you to meet the needs of your specific community.
Schedule a Service Consult
Send us a message to get the conversation started!