Future Focused Education is looking for a part-time office administrator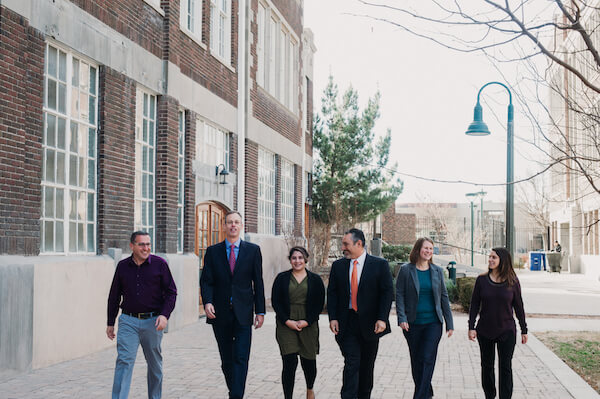 Future Focused Education's mission is to create healthier and more prosperous communities by advancing the best education for the students who need it the most. Do you want to join a team that is making a difference and dedicated to remodeling education to meet the unique needs of our communities?
We have an exciting opportunity for someone to join our team as a part-time (15-20 hours/week) Office Administrator. The position will plan, prioritize, organize, and perform a variety of routine, skilled, and specialized tasks in Grant Administration, Human Resources, Payroll and Administrative Support.
Primary Responsibilities:
Oversees assignment of expenses to ensure compliance with contracts and grants and assists staff with project documentation and grant reporting

Provides administrative assistance and support, to include problem solving, project planning and management, fiscal management, and day-to-day office coordination

Serves as the primary point of initial contact on any matter directed to the office; independently researches and prioritizes incoming issues and determines appropriate course of action, referral, and/or response

Processes payroll for the office

Receives, reviews, and processes all relevant source data documentation

pertaining to hiring, termination, employee status changes, special compensation, and/or special contract assignments, verifies for completeness, accuracy and compliance, and enters into the Human Resources database

Maintains and updates documentation tracking systems and databases; ensures proper recording, approval, and disposition of all documents received by Future Focused, in accordance with established policies and procedural guidelines


Preferred Qualifications

Bachelor's Degree in Business Administration or related field

Three years administrative, human resources and finance support experience

Grant experience

Bilingual Spanish/Englishe

Basic knowledge of Microsoft Office and Google Suite
Physical Demands
While performing the duties of this job, the employee is regularly required to talk or hear. The employee frequently is required to sit; walk; use hands to finger, handle, or feel; reach with hands and arms. The employee occasionally is required to climb or balance; stoop, kneel, crouch, or crawl. The employee must occasionally lift and/or move up to 25 pounds.
Work Environment
Work is performed in an office or interior setting with a moderate noise level. Evening, weekend, and/or holiday work may be required.
How to Apply
For consideration, applicant must submit:
1. A letter of interest addressing qualifications and experience.
2. A current resume.
3. Three references including contact information (phone and email).
Please submit requested materials by midnight on Friday, July 6, 2018 to:
Tony Monfiletto
Executive Director, Future Focused Education info@futurefocusededucation.org
Questions can be addressed to:
Mistie Gallegos, Director of Operations, mistie@futurefocusededucation.org
Download