Future Focused Education is looking for a Program Development Catalyst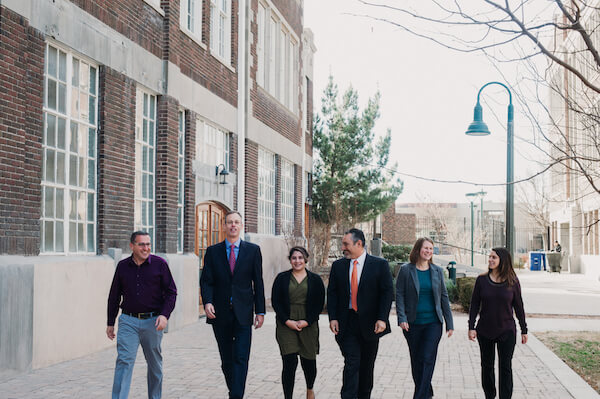 Future Focused Education's mission is to create healthier and more prosperous communities by advancing the best education for the students who need it the most. Do you want to join a team that is making a difference and dedicated to remodeling education to meet the unique needs of our communities?
The primary role of the Program Development Catalyst is to facilitate the development, improved practice, and sustainability of Future Focused Education programs and initiatives.
Primary Responsibilities:
Network Building
Collaborate with Leadership Schools Network (LSN) School Directors and Leaders to facilitate support and commitment to the collective work of building the LSN.
Facilitate Improvement Cohorts using Improvement Science that is geared toward propelling the performance of the Leadership School Network members.
Collaborate with schools and consultants to finalize the development and implementation of the LSN Learning Collaboration System and the Community Engagement Database.
Collaborate with the Director of School Networks and Leadership Schools Network schools to:
Create and implement a system to facilitate communication and collaboration with the Leadership Schools Network;

Document the LSN organizational structure and archive best practices of the network;

Develop and brand the network as well as disseminate best practices;

Create and implement strategies to Manifest the LSN Distinguishers throughout our work;

Plan and facilitate leadership development experiences for current and emerging school leaders; and

Cultivate a system and process for engaging student voice in the development and growth of the network.
Future Focused Interns
Collaborate with Future Focused Internship Team to work directly with prospective, current, and alumni student interns, especially parents of young children, to:
Learn about challenges to their participation in the program and other postsecondary opportunities;

Coordinate with Administrative Assistant to provide direct support as needed to a caseload of student-interns;

Develop and implement strategies and systems to support student recruitment and participation in the program;

Lead community engagement and leverage services and programs to support interns; and

Develop and facilitate professional development experiences for interns.
Requirements/Skills/Experience
Education:
1. Bachelor's degree required, Master's degree preferred in fields such as education, sociology, public administration, political science, public policy, etc.
Experience:
5 years work experience in education, formal school leadership role highly preferred

Experience in program development and implementation

Experience with facilitating collaborative groups to meet goals and find solutions to common challenges

Experience assessing opportunities of a group and developing programming and facilitating professional development aligned to those opportunities

Experience working directly with and in programs that serve opportunity youth

Experience working with grants including grant documentation and reporting

Skills:

Strong interpersonal skills, including the ability to work collaboratively with others across sectors and manage projects.

Genuine interest and ability to build healthy relationships with young adults.

Strong written, verbal, and presentation skills, including the ability to communicate with diverse people in different settings.

Strong group facilitation skills.

Functional knowledge of Microsoft Office and Google Suite
How to Apply
For consideration, applicant must submit:
A letter of interest addressing qualifications and experience

A current curriculum vitae/resume

Three references including contact information (phone and email)

A statement of personal education philosophy as it connects to our current public education system
Please submit requested materials by August 1, 2018 to:
Tony Monfiletto,
Executive Director, Future Focused Education, info@FutureFocusedEducation.org
Questions can be addressed to:
Justin Trager, Director of School Networks, Justin@FutureFocusedEducation.org
Future Focused Education is committed to creating a diverse work environment and is proud to be an equal opportunity employer.
Download