Let's reimagine our education system together.
---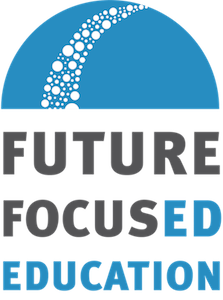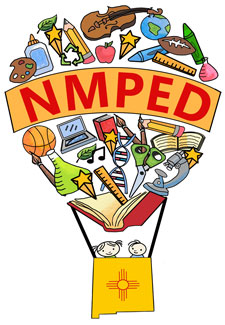 ---
WHEN
Friday, January 10
7:30am - 4:30pm
---
A full day of workshops, presentations, and professional development led by local and national experts.
---
A Tricky Balance: The Challenges and Opportunities Associated with Implementing Balanced Systems of Assessment
10:50-12:05
Scott Marion, President and Executive Director of the National Center for the Improvement of Educational Assessment (Center for Assessment)
The call for balanced systems of assessment was born from a recognition that most assessments were doing a poor job of serving a primary purpose—improving learning and instruction. Educators understand that large-scale summative tests are too distal from instruction, at the wrong grain size, and administered at the wrong time of year to make a difference in their daily practice. Therefore, the calls to balance—actually rebalance—assessment systems were motivated by desires to enhance the utility of the system for improving learning and teaching. Dr. Marion co-facilitated the New Mexico Task Force for Student Success and will discuss opportunities for New Mexico to shift towards more balanced systems of assessment, especially those that include performance-based assessments to support improved instruction.
Click to download presentation materials:
Learning From You While Building at Us
1:40-2:55
Tim Ware, Co-founder and CEO of The Higher Learning Project
Tim will lead a presentation about his work on creating a network of schools in Memphis, TN that will serve students who have dropped out or are off-track to graduation. This network is rooted in a partnership with Future Focused Education and is meant to be adapted to the local Memphis context. This session is ideal for those who are focused on equity and schools that are rooted in the local wisdom of their own communities.
---
8 Ideas that Are Transforming America's Education System
9:25-10:40
Susan Patrick, President and Chief Executive Officer at the Aurora Institute
In this presentation Susan will draw on national and international examples of "Curriculum Redesign" with international examples that move schools away from the inherent limits of rigid curriculum frameworks. Some examples include awarding credits based on schedules and course descriptions that are narrow. Curriculum Redesign allows for more holistic approaches to teaching and learning and better prepares young people for the realities of an unknown future.
Click to download presentation materials:
Transforming Assessment Systems at the State and Local Level
9:25-10:40
Paul Leather, Director for Local and State Partnerships at the Center for Innovation in Education
In this presentation Paul will draw on his experience from states around the country who have transformed their assessment systems. His vision begins with building the capacity of teachers to reimagine student learning and assessment to reflect the skills and knowledge that will be needed in the future. His work is rooted in changing the culture of teaching and learning and building assessment systems that reflect that new vision.
---
Education "Sufficiency" is About Way More than Money
9:25-10:40
Edward Tabet-Cubero, Executive Director for the Learning Alliance of New Mexico
In July of 2018, the court declared New Mexico's public education system constitutionally insufficient and gave the State until April 15, 2019, to provide all students a "sufficient" education. That has not happened. Certain subgroups of students have historically been underserved, and the entire system has been starved of resources, so where do we go from here?
---
Mentorship and Youth of Color
3:05-4:20
Tatiana Falcon Rodriguez, Supervisor for Community Programs at Presbyterian Community Health
Mentorship creates rich work-related experiences that give students a space to grow. For young people of color, this is especially is essential. Studies have shown that white professionals experience a "fast track" when it comes to executive positions as opposed to their non-white counterparts. Non-white professionals have slower career advancements and don't have as much access to professional development opportunities. This presentation will walk through some of the inherent biases reflected in work with youth, the importance of mentorship, and strategies to support young people professionally.
Wellness is the Key to Student Achievement and Better Life Outcomes
3:05-4:20
Anpao Duta Flying Earth, Executive Director at NACA
The presentation will focus on the NACA Wellness Philosophy which was created by a group of mothers, aunties, and relatives to center education needs within the care of the community. The wellness philosophy provides the balance necessary for a child to truly succeed as a student – and more importantly – as a human being. Learn how Native cultures children are honored, and each child is recognized for his or her special purpose. NACA has put into place multiple collaborative programs that to help ensure that all children are supported In their physical, intellectual, social/emotional, and community & relationship wellness. Personal Wellness classes are also incorporated into the school day for each student.
---
THIS IS NOT A TEST: Assessment for Learning, Agency, and Equity
10:50-12:05
Sarah Lench, Director at Assessment for Learning Project, Chief Curiosity Officer at Center for Innovation in Education
For the past four years, the Assessment for Learning Project (ALP) has brought together a national network of educators and system leaders who are fundamentally rethinking the role of assessment in K-12 public education. In this workshop, we'll lift up insights from the ALP network to explore the principles, practices, and core shifts in mindsets and behaviors necessary to move a classroom, school, district, and system in the direction of assessment for learning, agency, and equity. Participants will be invited to reflect on your current approaches to assessment, identify unique assets and challenges in your local contexts, constellate those assets and challenges with peers in the room, and create a shared learning agenda for rethinking assessment in New Mexico.
Portfolios, Capstones and More Inclusive Assessment Practices to Develop Meaningful Graduation Guidelines
10:50-12:05
Dr. Gwen Warniment, Deputy Secretary for Teaching and Learning for the New Mexico Public Education Department
Tony Monfiletto, Executive Director of Future Focused Education
We hope to leverage the flexibility in our current policy framework to create equally rigorous options for students to graduate readiness to graduate. We expect to embed work based learning, performance assessments and Senior Capstones in a way that is more responsive to our local communities. Join the Deputy Secretary to envision options for growing this work throughout New Mexico.
---
Support Youth Activism and Movements
9:25-10:40
Kenia Alonzo, Natural Resources Student at Southwestern Indian Polytechnic Institute
Kenia Alonzo will be presenting on youth activism and movements. She will be showcasing the importance and impact of past and ongoing youth movements and their leaders. If you want to learn how we can support youth activists and learn about their cause, this workshop is for you.
Turning Theory into Action: Implementing a District Graduate Profile
10:50-12:05
Dr. Veronica Garcia, Superintendent of Santa Fe Public Schools
The Santa Fe Public Schools has spent the past year developing a graduate profile that reflects an innovative framework that reflects the values and beliefs of the community and prepares students for lifelong success. This session will focus on the ways in which Santa Fe Public Schools will continue to work with the community to develop a framework that informs implementation and measurement of the profile across the district.
---
Raising Student Voice: How to Bring Storytelling into the Classroom
9:25-10:40
Emily Hill, Communications Strategist at MediaDesk
What is school for, and who gets to decide? Students and teachers are often excluded from answering these questions, when they are often the best experts. Storytelling is a powerful way to raise their voices.
In this session, Emily Hill will share how MediaDesk conceptualized and built the "If You Ask Me…" galleries. Interact with these augmented reality exhibits showcasing student and teacher voices from across New Mexico. Using this framework, Emily will help participants design their own storytelling event to help raise student voices in the classroom. Learn how storytelling exercises build connections, deepen relationships, and fundamentally change our conversations about what is possible for schools.
Future Focused X3 - eXplore, eXperience and eXpand: The Power of Paid Internships to Transform Youth and Communities
1:40-2:55
Mistie Gallegos, Director of Operations and Mike May, Director of Workforce Learning
Youth struggling in school make choices that foreclose on their future. As obstacles to academic success increase, students turn to low-wage, low-skill jobs to support themselves, giving up activities that can lead to career opportunities. Learn how X3 Interns changes the lives of students, adults, and employers in Albuquerque. You will work with an adaptable approach for engaging stakeholders in your own community to create a path to real-world learning, student agency, and career readiness.
Session Learning Outcomes:
Understand how changes in the economy are requiring a different set of competencies among young people transitioning to the workforce.

Identify the characteristics of meaningful internships that support and increase success among marginalized high school students in a professional work environment.

Review tools and experience the process of creating authentic and impactful internships.
---
Youth Panel: Local Wisdom through Student Voice
12:45-1:30
Facilitated by Ali Moore, LCSW, Director of Student Support at Future Focused Education
Youth leaders will share their experiences, wisdom and hopes on how to re-imagine education in New Mexico.
Panel speakers:
Victoria Gonzalez, Cesar Chavez Community School
Mahdi Hossaini, Highland High School
Maeve Trager-Tarrant, Jefferson Middle School
Ehlam Yosufzai, Tech Leadership High School
Alanah Ambiz, Los Lunas High School
Alexandra DeAnda, Los Lunas High School
Authentic and Meaningful Demonstrations of College and Career Readiness: Visioning a Student Capstone Community of Practice for New Mexico
Part 1, 1:40-2:55 // Part 2, 3:05-4:20
Justin Trager, Director of School Networks at Future Focused Education
Lynn Vasquez, Director of New Mexico Public Education Department
Michael Soguero, Director of Professional Development
As New Mexico embraces Assessment for Learning and invests in the local wisdom of educators and community leaders, we have the opportunity to build out a meaningful Menu of Options to Demonstrate College and Career Readiness. Student Capstone's provide an innovative, more authentic, and equally rigorous pathway for students to demonstrate readiness to graduate. Future Focused Education is partnering with NMPED to facilitate a statewide Community of Practice on Student Capstones. This highly interactive session will engage in a Future Protocol to develop a vision for the work, identify local assets and opportunities, and brainstorm potential action steps toward realizing the vision. We have a vision of ground up reform complemented by national expertise to transform our public schools across New Mexico.
Click to download presentation materials:
---
Youth Voice through Policy Engagement
3:05-4:20
Emma Jones, Lead Organizer at New Mexico Learning Alliance
Youth will participate in interactive and leadership activities to build upon what they have learned, share their ideas and develop strategies for next steps to create policy changes in New Mexico's education system.
Project Based Learning and Authentic Assessment
1:40-2:55
Jonathan Flanakin, Startup Technology Teacher, Ortiz Middle School, Santa Fe
Learn what has been happening in Flanakin's classroom in south side Santa Fe, where his blended learning tech-entrepreneurship course asks students to identify ways to improve their world. Students create an original app using MIT App Inventor that addresses a community need, then develop a corresponding business plan and marketing materials. At the end of the year, students present in a Startup Showcase Expo for the chance to win funding and publicity.
---