FUTURE FOCUSED INTERNSHIP PROGRAM
Education is about treating young people as assets to be nurtured rather than problems to be solved.
We know that teenagers who have not been successful in traditional school settings make choices that can foreclose on their future. As obstacles to academic success increase, students turn to low-wage, low-skill jobs to help support themselves and their families rather than participating in activities that could open the door to a more prosperous future. For these students, the tradeoff between meeting short-term family obligations and long-term career preparation often comes down to an economic imperative where today's needs overshadow tomorrow's opportunities.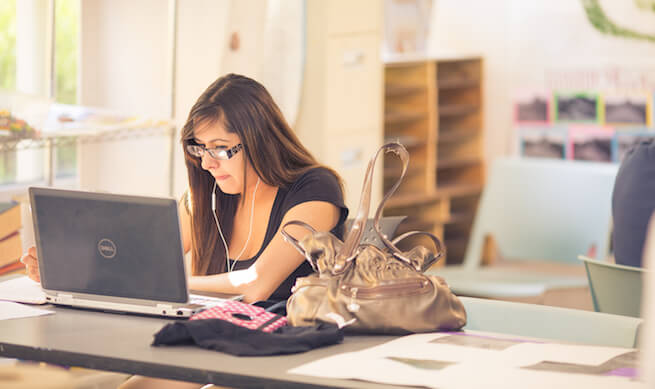 Future Focused Education is working with local employers who are concerned about workforce needs and want to be a part of the solution to eliminate this tradeoff. Through the Future Focused Internship Program, forward-thinking employers can contribute to providing underserved and underrepresented students authentic learning experiences that develop the skills and character necessary for these students to overcome barriers and become successful leaders in their communities and in their future professions.
The objectives of the Program are as follows:
1.    Connect student's school-based learning to skills and abilities they will need to succeed in the workplace as measured by an alternative assessment tool developed by Future Focused Education
2.    Make a positive contribution to the employer's workplace as measured by written evaluations by employer partners and,
3.    Provide a bridge for students from the Leadership Schools Network (LSN) to life after high school that puts them on a path toward higher education and living-wage employment as measured by post-internship outcome tracking among program graduates.