[Book Release] Together We Rise: What Innovative Education Looks Like
Collected learnings from the Future Focused blog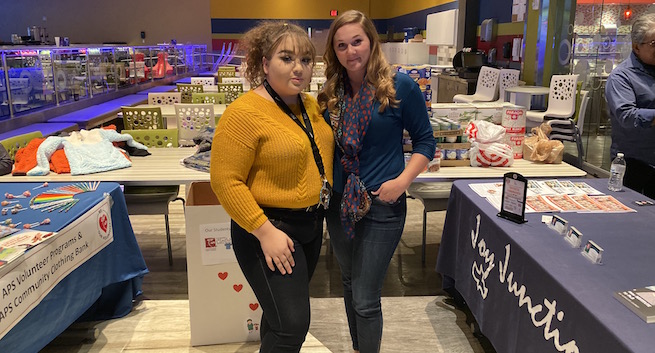 "Assessment should not just be a system for sorting and labeling. It should be a measurement of real student learning; it belongs with teachers."
We are excited to showcase some of the most important local and national education leaders to help lift up possibilities in New Mexico.
This publication is a compilation of blogs that we have published in the past two years and it reflects diverse ideas that can help inform a pathway forward. 
What's Inside
First, we look to our vecinos and we are simultaneously inspired and grounded by their lived experience and vision for a better state. We are proud to publish student activist Kenia Alonzo, and local hero Edward Tabet-Cubero. We also have the expertise of Dr. Gwen Perea Warniment whose policy vision can transform our schools to reflect the wisdom that is inherent in our own communities.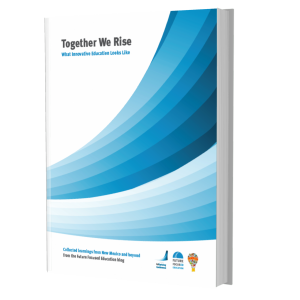 We also acknowledge that to move forward we must reconcile the past injustices perpetrated on the Native American community. We are proud to publish Duta Flying Earth who presents a deep analysis of our current circumstances. We aim to lift up the local wisdom of mentors like Tatiana Falcon Rodriguez and a champion for the "unconditional positive regard" for young people that underpins the support system developed by Cynthia Ramirez. This publication is a full-throated endorsement of their theory that the pathway to learning is through care and concern for the well-being of young people. This is the starting place for a strategy to make our communities healthier and more prosperous. 
National Voices
Our publication gives equal time to some of our national partners. Susan Patrick, Paul Leather, Scott Marion and Sarah Lench have made important contributions to our thinking. We choose to work with them because they are listeners who start with understanding the New Mexico context before suggesting how they can contribute. We admire their expertise and their generosity, but most of all we respect the way they enter our state as learners.
Finally, we are excited to have Tim Ware write about his year as an aspiring school leader in Memphis, Tennessee. He spent a year collaborating with Future Focused Education to launch a network of schools in his hometown. We have been undermined for too long by people who think our state is a problem that can't be fixed. Instead, our partnership with our friends in Memphis is a testament to our vision for young people and the wisdom of local communities. 
EdUprising Success
This book is a compilation of many of the presenters from this year's EdUprising Conference. If you were able to join us, we hope you enjoyed this year's event, and left equipped with practical knowledge to apply in your schools, classrooms and communities. See the photo recap here.
Here's to learning and listening. 
Together we rise,
Tony Monfiletto, Executive Director