Capstones Are the Cure for Teacher Burnout
By Kristen LaVolpa | Educational Consultant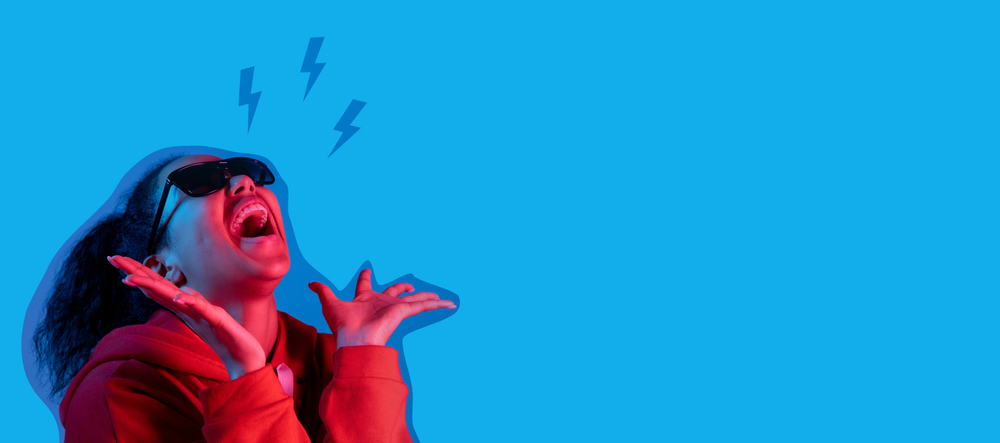 ---
"The joy I get teaching capstone classes breathes life into my work. I can whole-heartedly say a capstone learning model is the answer to reducing teacher burnout and increasing teacher retention."
It's the first day of Senior Seminar at South Valley Academy. I decide to kick the year off with the lava activity. 
I love watching students collaborate on how to get across the lava with only a few pieces of cardstock paper. It's great to see who naturally takes the lead, who jumps in to say "let's do this already!", who follows the herd, and who gets frustrated. This tells me a lot about what my year with this group will look like. 
You see, it's always a surprise to see which students start directing traffic, and which students speak up and encourage. I love to see how they recover when they fall into the lava: how the students stick together, and welcome a teammate back when they mess up, even when it means the whole group has to start over again. 
They always make it through, come up with a strategy, work as a team and make it across the lava as a class. The connection to their senior year and their capstone project is the heart of this activity.
We get to talk about failing and developing a new plan, analyzing what happened to learn from mistakes, how you are stronger when you collaborate, and how communication is key. Metaphorical lessons like these really seal in the skills, attributes, and mindsets students need to be successful in a capstone class. The joy I get teaching capstone classes is priceless, it breathes life into my work. I can whole-heartedly say a capstone learning model is the answer to reducing teacher burnout and increasing teacher retention.  
What We Lose Without Capstones
Growing up in Albuquerque, New Mexico, I went to a very large public school that did not meet my needs—socially, emotionally, and academically. That sparked a fire in me to change it. Being labeled "at-risk" made me feel like I was a failure and ostracized from school, craving a sense of belonging. 
One day I was invited to a group called Hip Hop Society, an open hip-hop collaborative group where students practiced breakdancing, MCing and blackbooking (graffiti). This experience catapulted me into hip-hop culture at the age of 15. I began breakdancing and used this as a tool to succeed both in my social life and at school.
---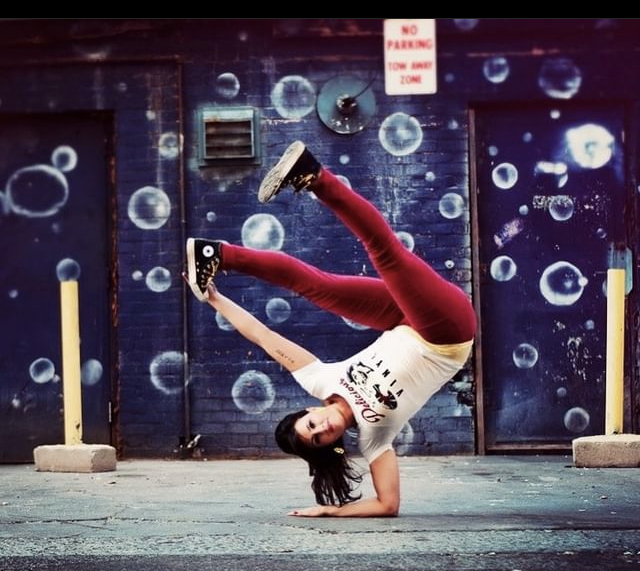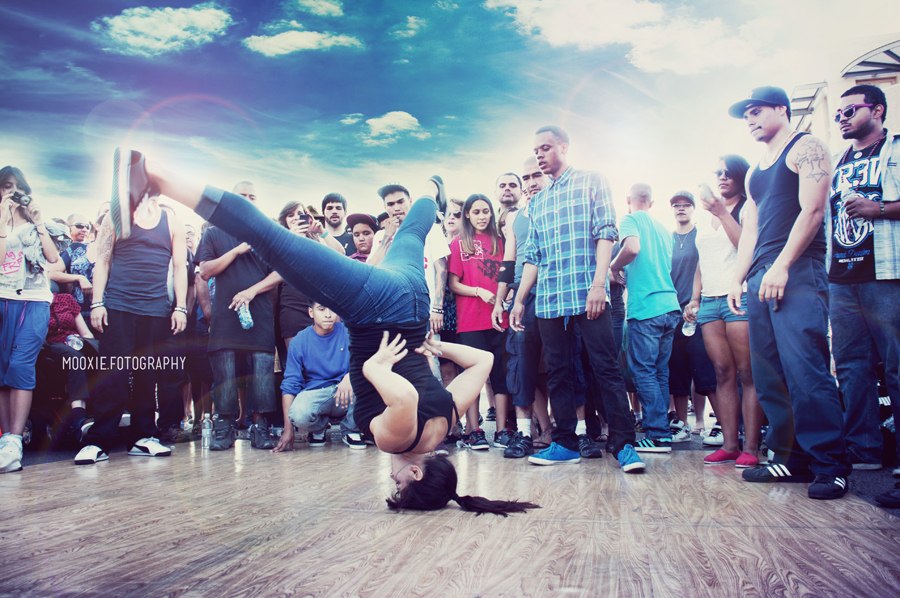 (Left) Kristen poses for a photo for her all-women breakdancing collective; (right) Kristen performs in a breakdance battle shortly after high school.
---
I wanted to share it with as many of my peers as I could; I wanted to show other students how to harness their energy into something positive. I began participating in community outreach, public showcases, and organizing events. This experience would mold my professional life for years to come. When I think back to that high school experience, I realize I designed my own "capstone," and this was the foundational bridge into who I am today.  
Looking back on my graduating class, I can picture students that got lost in the system. They weren't given the opportunities to learn about themselves and their passions. How would their lives have changed if they had been supported through a capstone project—like I experienced through breakdancing? Education should be a self and social discovery experience. When students are provided experiences that spark their passions they become authentically engaged, which diminishes a lot of the work around motivating students to come to school and do their work.
Capstones Allow Students—and Teachers—to Flourish
The capstone process allows students to deeply understand their unique social identities, lived experiences, and even traumas; and allows for healing through meaningful learning experiences. It is through the capstone process where students explore aspects of themselves that they have not had an opportunity to do in other educational spaces. When teachers are providing this to students in a safe space, the connection and trust that is built between teacher and student is very special and sacred. This trust reduces issues with attendance, classroom management, and increases work turn-in rates and mastery. 
In my years teaching capstones I have seen the blossoming confidence, and the manifestation of self-assurance, passion, and determination. At one stage or another, every student wants to give up and struggles to push on, but pushes past it. And that makes the outcomes so rewarding, and often emotional.  
When students come back to tell me how much this experience changed their lives (because they always do) it is the most rewarding feeling I have had as a teacher. When I see them in powerful leadership positions in the community, still playing out their capstone projects, I know that that student is set and will have a chance at success. Experiences like these make this job rewarding and refresh the reasons why I became a teacher in the first place. 
The wonderful thing about being a capstone teacher is it's not about me, it's about students having the limelight. I am their cheerleader and supporter, I facilitate their projects through encouragement and care. I check in and guide them in the right direction, but ultimately they take ownership of their projects. And when they do, they rise to the expectation and beyond, because they found their passion. This creates a classroom where students are in charge of the daily work, outcomes, and assessment of their own projects—which removes a huge burden from the teacher, and gives agency back to the students themselves. 
When I hear the myth that "capstones create more work for the teacher" I really don't see it as more work, it's just good teaching practice. It involves learning the individual needs of each student in class, and supporting them based on what they need. I must encourage them through feedback and revision, provide them the tools to research and draw conclusions, and guide them through an idea into a product they are proud of. The capstone process and model organically allows for this type of teaching practice, which is beneficial for all students. 
Change Comes From the Inside
The new graduation pathway in New Mexico will allow for New Mexico educators to push forward as leaders in breaking systemic inequities, solving issues that are damaging our nation, and building up young people to be agents of change. 
As teachers we have a unique opportunity to harness student's experiences into meaningful change. Our students deeply understand the issues plaguing our community, which is priceless knowledge. I am hoping through education we can see young people learning and developing skills needed to bring about economic, environmental, educational, and social justice for a more equitable and sustainable future. 
I believe teachers will lead in this change. Teachers are urgently needed now more than ever. We have the power to change the education system from the inside out, the capstone learning model will make our jobs rewarding and impactful. 
---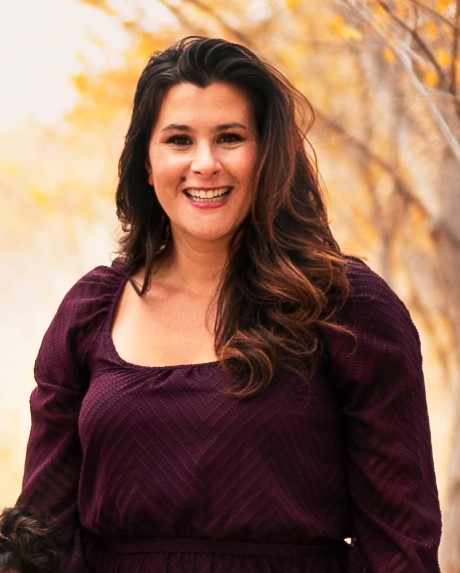 Kristen LaVolpa is a Level III Instructional Leader and Level III-B Administrator in the state of New Mexico. Kristen holds a Master degree in Curriculum Design and Instructional Leadership. She has dedicated her career to creating non-traditional learning opportunities for diverse students in the State of New Mexico.
Kristen has collaboratively developed and facilitated capstone projects at various charter schools grounded in social justice theory, and community transformation. As an instructor at Central New Mexico Community College Kristen coaches new teachers through supervised field experience, and facilitates educational theory courses.