Big Money, Quick Answers and Unsuccessful School Reform
By Tony Monfiletto | Executive Director | October 15, 2015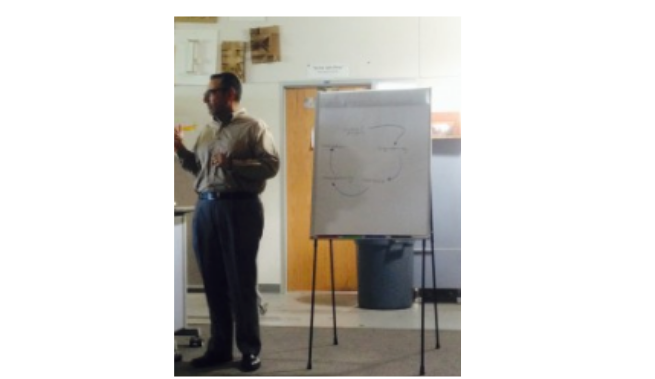 "The Milken Award is reserved for our nation's most respected teachers. Some call it the Grammy™ of education."
"I'm convinced that New Mexico has yet to mobilize our greatest resources to overcome the challenges we face – our resilience, our languages, our values rooted in community."
Newark, New Jersey was once poised to become America's leader in education reform. In 2009 an effort emerged that sought to bring critical changes to a community whose students were experiencing progressive inertia in their educational performance. The then Governor, Chris Christie, Mayor, Corey Booker and philanthropists collectively dreamt about making Newark the  "sexiest" place in America for school reformers. They wanted to do some good, and do it quickly.
Newark won the reform lottery. They received a $200 million investment to "transform" a troubled public school system. But despite the highly resourced attempt, it failed. The Prize¹ by Dale Russakoff, unpacks the history of this unsuccessful reform effort. It is insightful and highly recommended reading for anyone involved in education transformation. Check it out here.
So why did Newark's attempt fail?
Half of Newark's 2009 effort was financed by Facebook founder Mark Zuckerberg. It was his first foray into the world of public school reform. The second half of the funding was raised by the community and pledged by foundations and private individual donors. Once the effort kicked off, Newark's team of ed-reformers began racing to meet their self-imposed five-year deadline to transform the district. In this dash to integrate changes and to make Newark a national model for school reform, they neglected to do the most important thing: ask the community for input, feedback, and ideas. The players – including political heads, philanthropic masterminds, and seasoned school reformers from out of town – essentially parachuted into the community, developing and implementing new policies without ever consulting the people on the ground. It was doomed from the beginning; at its heart it was an effort to fix a problem fast, rather than an investment in developing enduring and sustainable community-driven solutions.
The Prize provides readers with much more than a scathing critique of this reform effort; it serves as a valuable reminder of how insignificant the effects of good intentions and large financial investments are if they don't include those whom they are attempting to affect. This $200 million investment was dedicated to strategies that reformers thought would fix the system at a macro scale, which meant ending teacher tenure, creating more charter schools, closing failing schools, etc. The effect of these policies on young people and their families were hardly considered. Ultimately it was systems-focused, not community-focused.
Compare it to Albuquerque
$200 million is a staggering amount of money for a district half the size of the Albuquerque Public Schools. While one might expect that the biggest difference between Newark and Albuquerque would be access to money, it is not. Instead, the biggest difference is our commitment to listening to our neighbors. The Center for School Leadership and the Leadership High School Network (LHSN) are living examples. Our desire to understand our role in the community has made it possible for us to engender support from some of Albuquerque's most robust employers, including the Associated General Contractors, Sandia Labs, First Choice Community Health Care, and others. Each has committed time, resources, and passion to help us create great schools in our city.
While we have been able to do a lot with a little, we also suffered from a lack of funding and thus capacity to help our model stick. With more resources we could build upon our cross-school learning, refine systems, develop a research and policy agenda, and build a leadership and teacher pipeline for our schools. We've also learned about school design and we could deploy that knowledge to create new schools that are built backward from the needs of our own community. We are fortunate in Albuquerque in that there is plenty of running room, but therein lies the paradox of our city – there is not enough capacity to take advantage of running room without resources. Our role over the next year will be to make our case to more funders that locally driven reform is the best long-term investment.