By Tony Monfiletto | Executive Director | October 29, 2015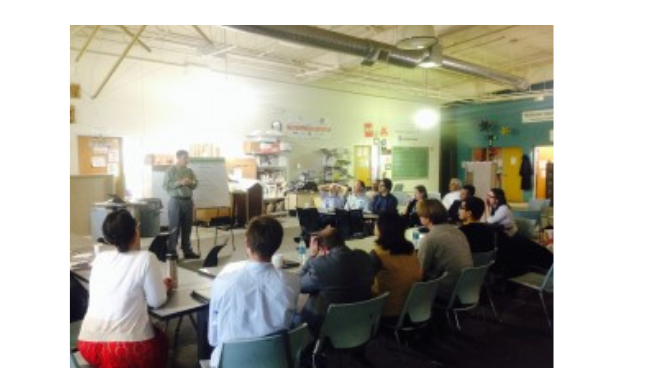 "The Milken Award is reserved for our nation's most respected teachers. Some call it the Grammy™ of education."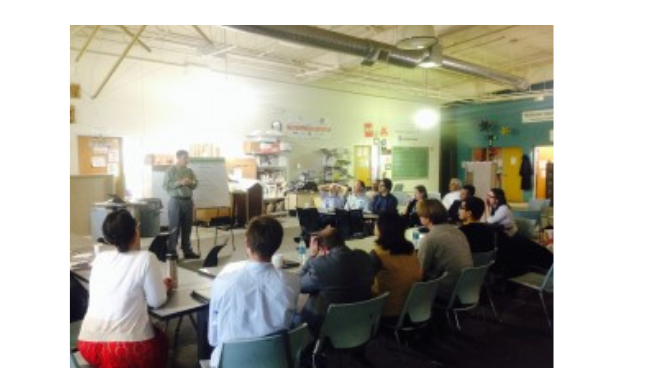 "I'm convinced that New Mexico has yet to mobilize our greatest resources to overcome the challenges we face – our resilience, our languages, our values rooted in community."
Andy Cook is a Milken Award winning teacher at Manzano High School. The Milken Award is reserved for our nation's most respected teachers. Some call it the Grammy™ of education. And Andy is a well deserving recipient; he is beyond dedicated to his school and public schools in general. He is skilled at engaging students and inspiring colleagues. He is just the kind of dedicated, thoughtful, and talented teacher that we need in our district most, especially if we want traditinal schools to prepare our students to succeed. However, Andy has seen some tough setbacks in his career. They are setbacks that many teachers face, and that lead education professionals to question, "is this all there is and is this all there will ever be at my school?"
When I met Andy he was still smarting from setbacks to his plans to innovate at the high school he had taught at – and attended – for a collective 15 years.
In 2012 the conditions at his school seemed ripe for change. The administration was supportive, the counseling department was second to none, and there was an excellent technology infrastructure. Most of all, there was a group of teachers just waiting to leave their mark. In short, all the pieces to make innovation possible were there. Andy was prepared to bring the pieces together. Starting from the ground up, Andy sought to create a long-lived school initiative that would stick.
Andy did the soft, but essential, political work and began to convene teachers and talk about his vision.  He worked at getting consensus from his colleagues. Eventually they went through a process that narrowed their initiative to a single strategy that would do the most good for the most students. The initiative was called Monarch Advisories. This initiative took the district mandate for advisories that met only a few times each semester and made it their own. They created a system where every student had a weekly advisor who stayed with them through their four years at Manzano and could provide the needed social and emotional support.
Ultimately, the Instructional Counsel at Manzano embraced the plan and 85 percent of the faculty voted to implement the teacher-led initiative designed to support students. This was a spectacular achievement for his colleagues and for Andy, who were determined to make an impact on students and learning at the school they love. However – and here's the rub – the plan was never implemented because the budget was cut at the district level, which required teachers to teach an additional class. This passion-driven experiment in teacher-led innovation was now dead. Money and efficiency brought this student-focused and teacher-driven innovation to a standstill. In the end, the professionals were left wondering if schools can truly be transformed from the bottom up.
Andy's story is a reminder that our system needs remodeling to meet the individual needs of teachers, students, or families. And while some would blame the Central Office, I believe this failure can be attributed to our factory system for schooling that has been passed down since the 1800s. In this model, efficiency and compliance are King. A re-focus on responsiveness is essential if we are to address the challenges of tomorrow and capitalize on the well-intentioned efforts of the people who work within it.
There are countless teachers who are devoted to their students, to their schools, and to the school district. That devotion is powerful, and we must find ways to give these teachers the running room to innovate.
The Center has been learning from educational models around the country. Some districts, like Boston and Los Angeles, have given teachers to opportunity to create Pilot Schools. These schools have the autonomy to innovate within the district. They are sanctioned by the teacher's union and represent the culmination of the best thinking by the actual practitioners. It would do us well to figure out how to encourage teacher-led initiatives like Andy's. With special attention to our local context and local wisdom, we can uncover a pathway to modernizing our schools. Imagine what Andy and his colleagues could dream up if they had the freedom to rethink their school.