Schools that Change Young People's Lives
By Tony Monfiletto, Director, Future Focused Education | September 21, 2017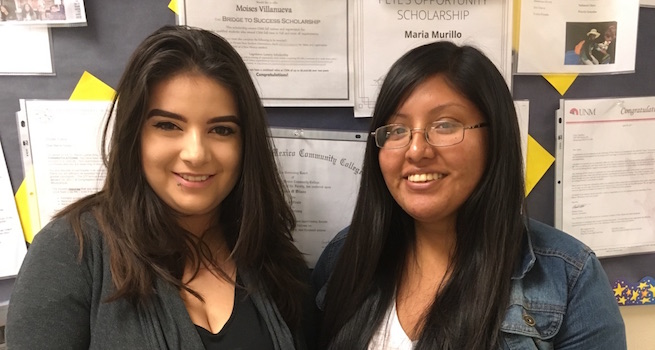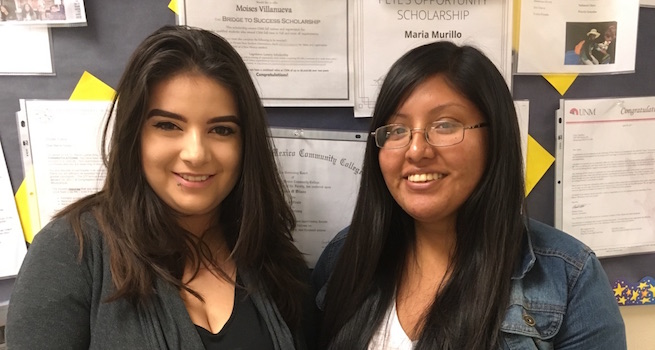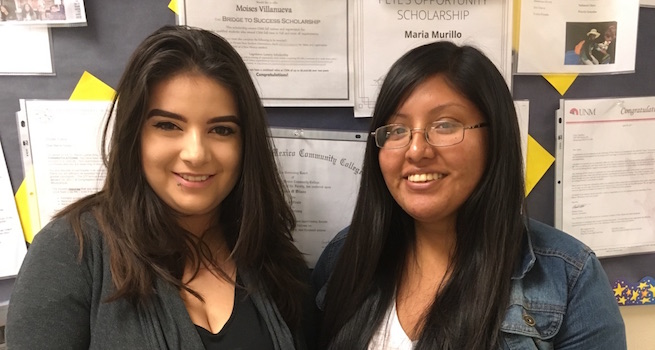 "These are stark realities for young people without high school diplomas, and it's a hard but worthwhile road for young people to find a way to graduate even with the deck stacked against them."
Every day at the Leadership Schools, we see students who personify the challenge we face as educators in Albuquerque. There are many kids who got lost in our school system, ended up getting off track, and then faced a perilous future without a diploma. Yet, they decided to reclaim their potential for a better life.
Make no mistake, it's a cruel world if you haven't graduated high school. This is the stark reality both Francis and Silent were facing before they found the Leadership Schools.
Francis's experience in school was tumultuous.  She was a teenaged mother and needed some special accommodations which weren't possible in her old school, so that she could care for her baby. She was in the unenviable position of having to choose between caring for her child or her studies.  She ended up dropping out and finding Health Leadership High School (HLHS), by chance because of a story that appeared on local news.  The school allowed her to bring her baby to class, so that she could care for her infant and focus on her school work at the same time.
Silent Blackie's story is also complicated.  She went to Health Leadership High School last year and then transferred to a large comprehensive high school where she had hoped to graduate early.  When that didn't work out, she returned to the evening program at HLHS, which allowed her to earn her diploma at night while keeping a job during the day.
It's Tough Out There:
According to the Brookings Institute, the unemployment rate for high school dropouts in Albuquerque is shockingly high, 46.4 percent. Just graduating from high school significantly decreases the chance that you will be unemployed to 12.5 percent.  If you have some college, then it falls even further to 7.8 percent. These are stark realities for people without high school diplomas, and it's a hard but worthwhile road for young people to find a way to graduate even with the deck stacked against them.
Paid Internships:
Francis and Silent are entering HLHS at the perfect time.  They will be part of a new paid internship initiative through a partnership with the Leadership Schools and the New Mexico Center for School Leadership (NMCSL).  They will work for 10 hours a week for an entire semester and earn $10 per hour while getting invaluable professional job experiences.
This is a big opportunity for Francis because it will be her first job. Silent, on the other hand, has been working fast food up until now and this will be her chance to work in a job that could lead to a better future. Francis says that the internship is "something new in her life and a way to see the real world."  Their sentiments illustrate a common problem in our community. Many of our young people don't have access to life changing experiences that can come from professional internships.  They are forced to trade off their future because they need to work now and the jobs they qualify for typically are a dead end.
The Leadership High School Option:
HLHS has been a good choice for Francis.  It's a small school and even though she wants to work in the health professions, she doesn't know the pathway.  She says that a lot of young people don't know what they need, and the staff at HLHS dedicates the time to get to know them so that they can meet their needs and chart a course forward.  The school is small and she gets a lot of personal attention.
Silent recommends HLHS because its more hands on and lots of focus on preparing young people for jobs in the health sector.  The school school helps them figure out the right career path and by giving them the tools to make an informed choice about their future because there are many options in the field.
Both of these young women are hungry for professional work experiences.  They know that there is a better world out there and they want to know how to access it.  For Francis, her future starts with understanding her passions which is related to her mom's diabetes.  It's personal for her and she wants to be able to educate the community about it. Silent is Native American and she's passionate about the health of her community.  After graduating she wants to "spread information about women getting annual OBGYN checkups."  She also has a particular interest in learning about the health implications of Pow Wows because they are great examples of the communities mental and physical fitness.
Every year about one third of our young people drop out of high school and the Leadership Schools are committed to stopping that trend. The schools are committed to letting students know that there is a place for them in our own community. Health Leadership High School is enrolling students for the 2017 school year.
See below for more information about the schools and their re-engagement programs:
Links to the schools:
Siembra Leadership High School