Teaching Made to Look Easy
by Judy Reinhartz, Ph.D. Professor Emeritus, The University of Texas at El Paso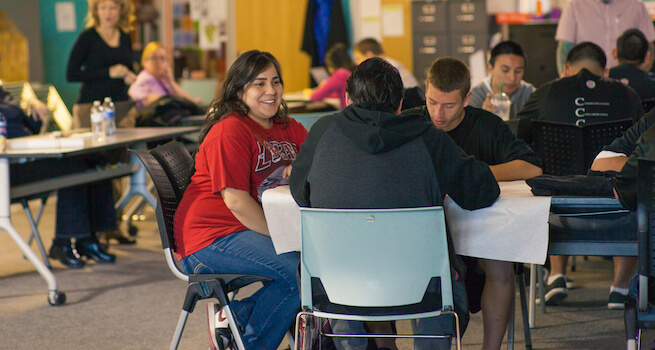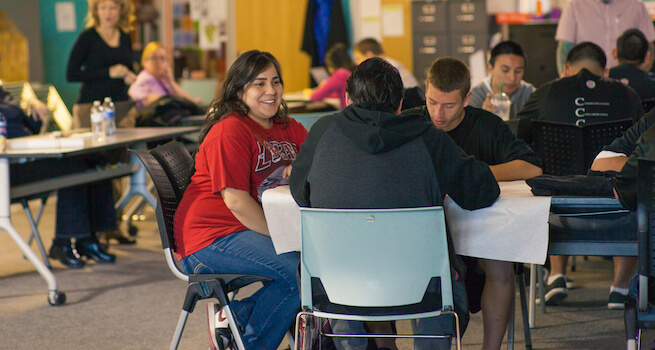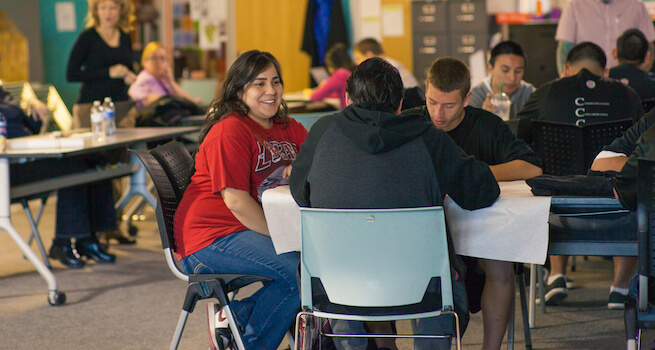 "From an observer's perspective, everyone including the students made teaching and learning look easy. Taking a deeper dive into what we saw tells yet another story."
Our visit to the New Mexico Center for School Leadership (NMCSL) and their partners in the Leadership Schools Network (LSN) proved insightful and uplifting, as we witnessed how the curriculum supported teachers and students in ways that contributed to everyone's success.  It was evident that teachers and other stakeholders brought previous work experiences to the learning environment that assisted them in figuring how to get students to engage, while being at their best. Serving students in a small school environment is the mantra, rooted in relationships, meeting student needs, and in the idea of making Albuquerque a prosperous and healthy place to live and in so doing, providing opportunities to contribute, succeed, and thrive.
These outcomes are made possible by implementing a shared governance model in which teachers and principals collaboratively make decisions such as about the design of the physical space and the implementation of cross curricular authentic PBL experiences. This governance structure provides the foundation upon which the convergence of the three pillars promoted by the NMCSL and practiced in the Leadership School Network,  learning by doing, 360-degree support, and community engagement, takes place.
From an observer's perspective, everyone including the students made teaching and learning look easy.  Taking a deeper dive into what we saw tells yet another story. Extensive planning had taken place previously and what we witnessed were facilitators, not teachers in the traditional sense, reaping the fruit of that planning. That is why it looked easy!
One student who answered the question, "What do you like about the school?" responded: "I was a bit lost and they helped me see a path … they gave me opportunities, hands-on carpentry, getting me used to the community, and learning about professionalism, giving me choices." Another said: "We get actual work skills, real live stuff … made me more responsible—I have to be accountable—and have steps to complete."  And others said: "It is hard not to graduate. We have advisors who guide us and we make a plan.  I came here because I get to think about things, now I am stronger.  It takes team work.  I like the projects, you learn a lot and get to talk in front of people."
In the end, the students and teachers are active learners, and it was heartwarming to see. The NMCSL and the Leadership Schools are providing a much needed pathway for students and bringing back the joy of teaching and learning!