What Does Personalized Learning Really Look Like?
By Nikolaus Namba | Director of 21st Century Learning, Lindsay Unified School District, CA | March 7, 2019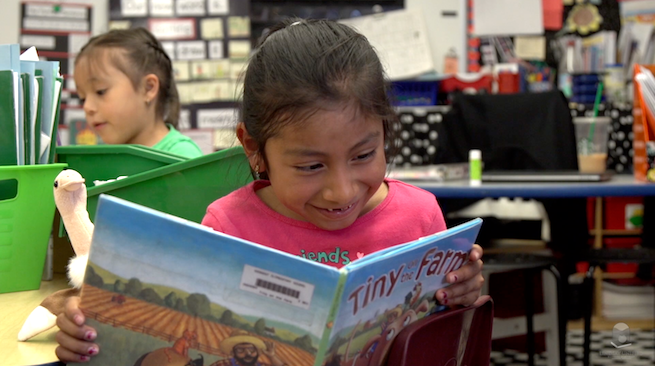 "No one can tell you identical steps to create personalized learning. But here's my best advice."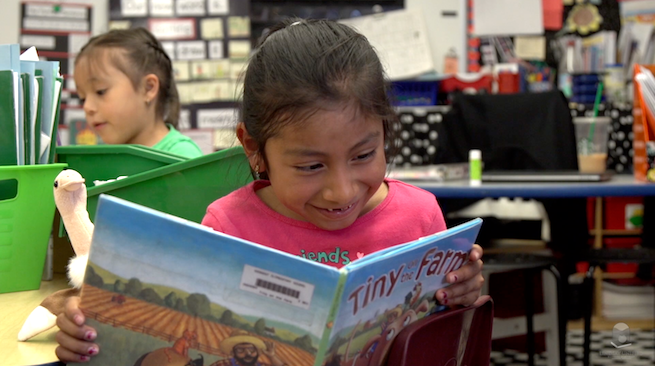 "No one can tell you identical steps to create personalized learning. But here's my best advice."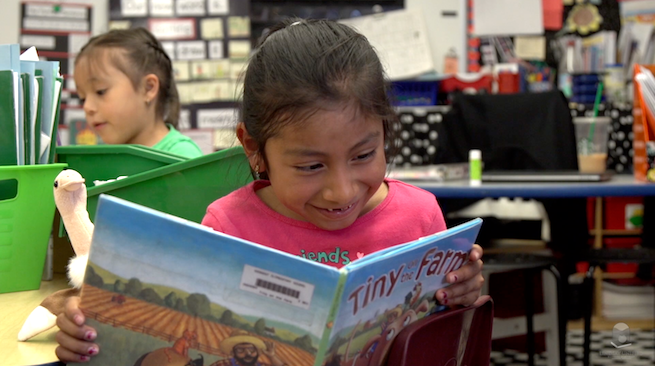 "No one can tell you identical steps to create personalized learning. But here's my best advice."
Here's a question I receive often: "Can you just tell me the exact steps to personalize learning?"

As a teacher, academic coach, site administrator, and district administrator in public school districts and a charter management organization, I am here to say, "No."
Context is King
No one can tell you identical steps to create personalized learning. But here's my best advice: You must have context. Context is the most important consideration for building the conditions to create personalized learning.
Instead of asking for exact steps to follow, ask:
What types of conditions do we need to create to personalize learning in our organization?

What kinds of mindsets and dispositions do both the adults and learners need to embody?

What types of learner actions should we see in our classrooms if we are personalizing learning with quality?
Although this shift seems minor, it forces a different perspective on how you design the conditions for personalizing learning, and whether those actions are taking place. More resources on that below.
It is not personalized if you simply replicate an identical personalization system. That said, it's also essential not to replicate the trials and errors of other organizations. This allows us to accelerate the quality implementation for personalization.
There are a number of quality personalized learning frameworks available from numerous organizations, I draw from personal and professional experience to outline the following approaches:
How We Built Lindsay Unified
For Lindsay Unified, transformation to a personalized learning model began with the voice of the community.
Our Initial Questions
In 2007, Lindsay Unified School District asked stakeholders (parents, educators, administrators, local community members, and board members) a set of five questions:
Why do we exist?

What values will govern the way we interact with each other?

What are the principles by which we will make decisions?

What is our vision for the future?

What is the description of our graduate?
Many organizations want to skip this step, but I can say with confidence that engaging the community from conception and ensuring their involvement throughout the transformation has been a key to the success we have had in Lindsay.
Strategic Design
The community's answers to these questions were the guiding light of the district, the strategic design. Lindsay's core values, mission, vision statements, beliefs and guiding principles, and lifelong learning standards are all within the strategic design. Planning, goals, and action steps all derive from this document, allowing the ultimate confidence that district decisions are in alignment with what the community requested.
How to Begin
Since 2016,  Lindsay Unified School District, Summit Public Schools, and Transcend Education have been working together through a Bill and Melinda Gates Foundation grant to identify common beliefs and understandings around personalized learning. Three resources came out of the collaboration, and we hope they will help you as your organization embarks on a personalized learning redesign:
Personalized learning look fors
:
The personalized learning look fors provide twenty-six specific behaviors learners should be exhibiting within a personalized learning classroom. They also provide research-based strategies for educators to use that will create a more-likely environment for learners to exhibit behaviors like: rigor, customization, purposefulness, relevance, collaboration, and community.
Site level conditions
:
It's essential to understand at the school or district level whether the right conditions are in place, or being established, to ensure personalization is likely within the organization. Some of these conditions include: shared vision and change management, conducive culture, disciplined results monitoring, and continuous improvement.
Learner and educator mindsets
:
LUSD and Summit Public Schools have found these mindsets to be foundational to authentically and successfully execute (and/or transition to) a personalized learning model for all educators and leaders. Examples include: "Every child can achieve at the highest levels" and "I am aware of my cultural biases and foster belonging for all students."
These resources are not meant to replicate the models that Summit and Lindsay are employing, but instead are intended to support other organizations with each of our organizations ten years plus worth of knowledge and lessons. Take the content in these resources, absorb it, and then bring your local context into the thinking and planning.
All of the resources are open and free to access here. 
Remember: You Don't Have to Start from Scratch
There is no one way to create shifts towards personalized learning models that will work for every educational organization. By taking lessons that other organizations have learned, combining them with research, and ensuring the local context drives what is needed for every learner, the preparation and implementation for transforming to a personalized learning organization will be faster and higher-quality than starting from scratch. Use the resources available, and reach out to other organizations doing similar work, and your learners will benefit.
Nikolas Namba is the Director of 21st Century Learning for Lindsay Unified School District in California. He engages in the system-wide transformative work to build a learner-centered performance based system. He also served as Principal of Kennedy Elementary, and Chief Academic Officer of Ingenium Schools, a charter management organization in the Los Angeles area.