Exciting Education Innovations Happening in New Mexico: Symposium Recap
By Deborah Good | Director of Organizational Learning and Research | June 27, 2019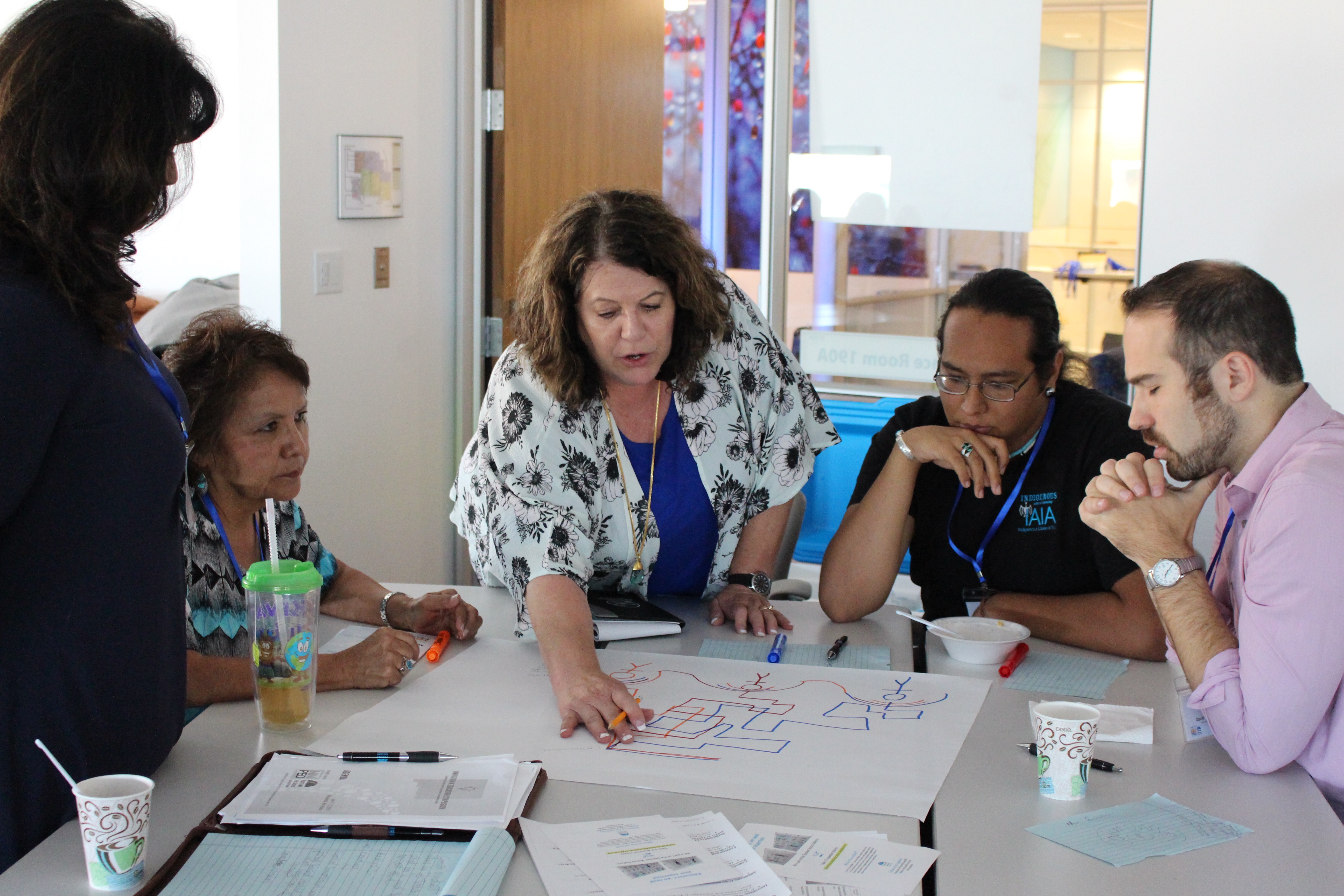 Discovering the most innovative and creative work happening in education across the state.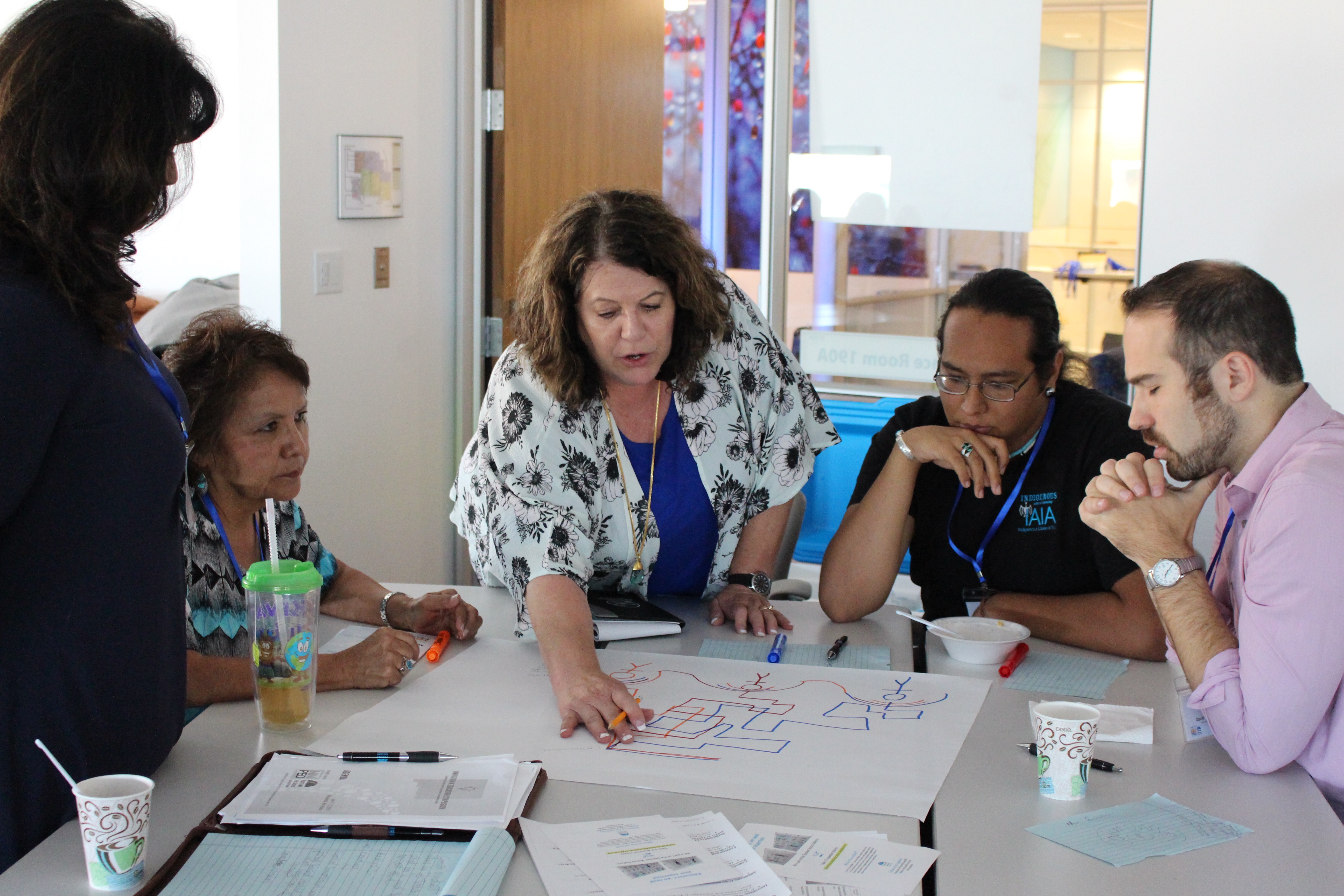 Discovering the most innovative and creative work happening in education across the state.
What happens when you fill a room with the state's most innovative educators? You harness the power to change education for the better. 
We saw this happen in the hearts and minds of about 140 attendees at the Innovation in Education Symposium, co-hosted by the New Mexico Public Education Department and Future Focused Education. Over two days, local and national experts engaged and exchanged innovative approaches to assessment and practice. 
The result? Enthusiasm and momentum toward more responsive, personalized, and creative approaches to education in New Mexico. The good news is we will not be starting from scratch. The Symposium showcased sites of innovative assessment and practice already in action around New Mexico. 
Here is a sampling of some of the most innovative programs presented at the symposium:
Innovative Work Happening Now
Empowering STEM Learning | Gallup McKinley County Schools:
Field trips to a science museum can be challenging for schools in rural areas of the state. What if instead of taking students to the museum, the museum came to them? Explora is doing just that for elementary students in Gallup McKinley County Schools, a rural and dispersed school district.
What started as one teacher's idea for her elementary students now has support from teachers, principals, families, and the superintendent's office. The initiative provides all of the district's elementary schools with Explora programming: Family science nights, hands-on classroom experiences tailored to meet each school's needs, and summer activities. The goal is to grow students' and families' relationship with science, also called "science capital."
Attributes of a Graduate | Santa Fe Public Schools:
Based on broad stakeholder input, Santa Fe Public Schools has identified nine Attributes of a Graduate, including "healthy in mind and body" and "computer and media literate". 
The attributes are a pillar in the district's strategic plan and embody the Santa Fe community's vision for young people. In 2019, district leaders are engaged in a teacher-informed effort to embed the attributes in project-based curriculum. In addition, the nonprofit Innovate+Educate is developing a digital portfolio that students will populate with evidence of attributes and learning throughout their educational trajectories.
Hacia: Toward the University | Southwest Creations:
This college-readiness family engagement program works with immigrant students from pre-K to 12th grade and their families. Through multi-year mentorship, workshops, and individualized success planning, the program has seen 98% of participants graduate from high school and 95% enroll in college. The approach is multi-generational, engaging students' family members in the organization's other offerings, including citizenship and adult education classes.
Southwest Creations, a soft goods contract manufacturer and social enterprise, launched Hacia la Universidad when its immigrant employees needed support navigating the education system. The program continues to serve employees' families and many others.
Celebrating Sites of Inspiration Across the State
Now it is time to lift up and build on the good work already happening around the state. As one participant said, "Innovative assessments are already happening around New Mexico but we need to encourage and support them at the state, district, and school levels with training, guidance, funding, and other resources."
At Future Focused Education, we are developing a map of New Mexican sites where unique and hopeful assessments, programs, and practices provide inspirational models. Let us know what is happening in your community! Add your program to the map.

Where do we go from here?
Many of you asked about next steps. We are asking too! Your input and enthusiasm are helping inform planning. Here are several ways to stay informed and engaged: