Education Outlook in America: Aurora Conference 2019 Top Takeaways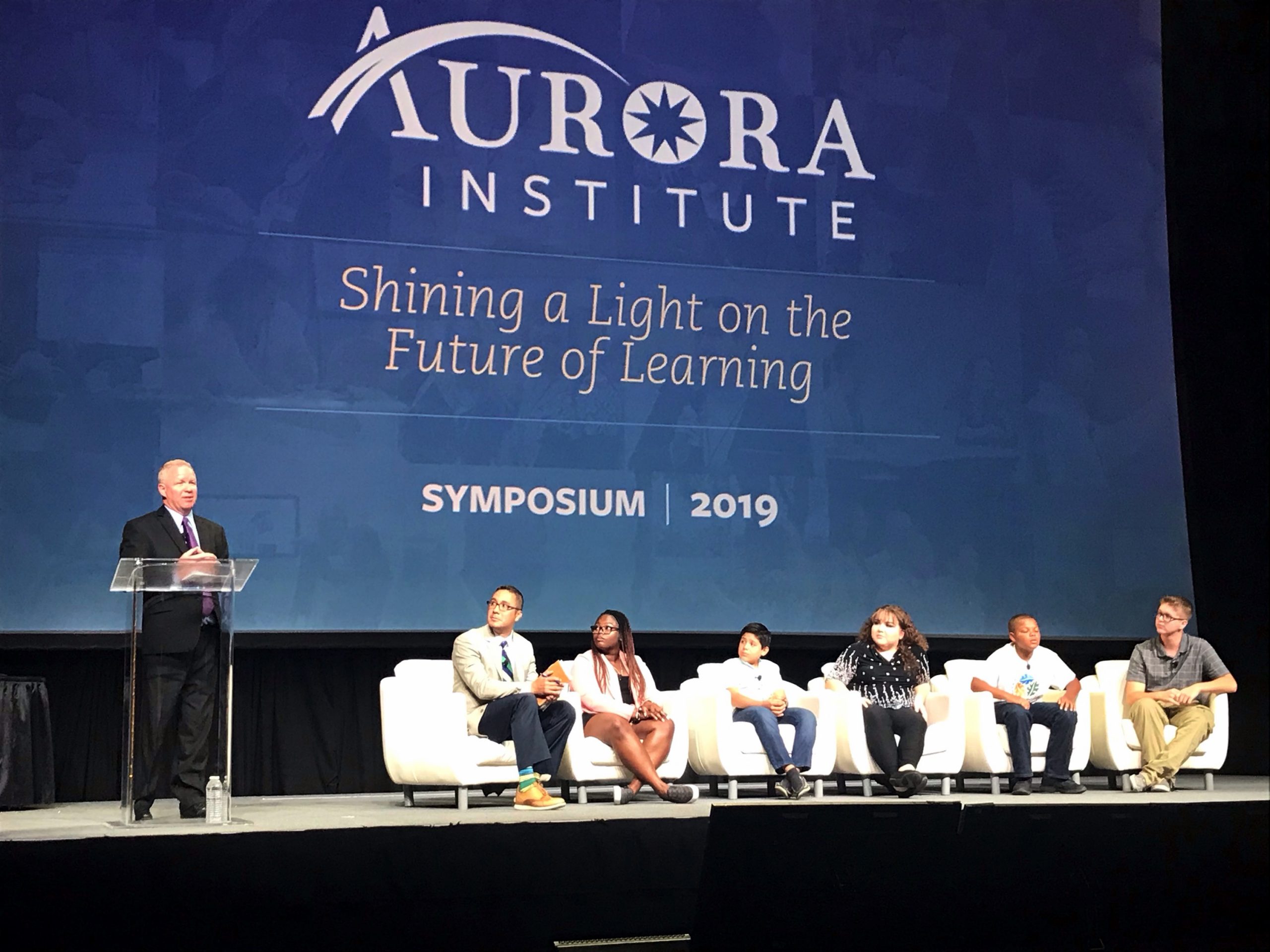 We're on track to change the face of American education together.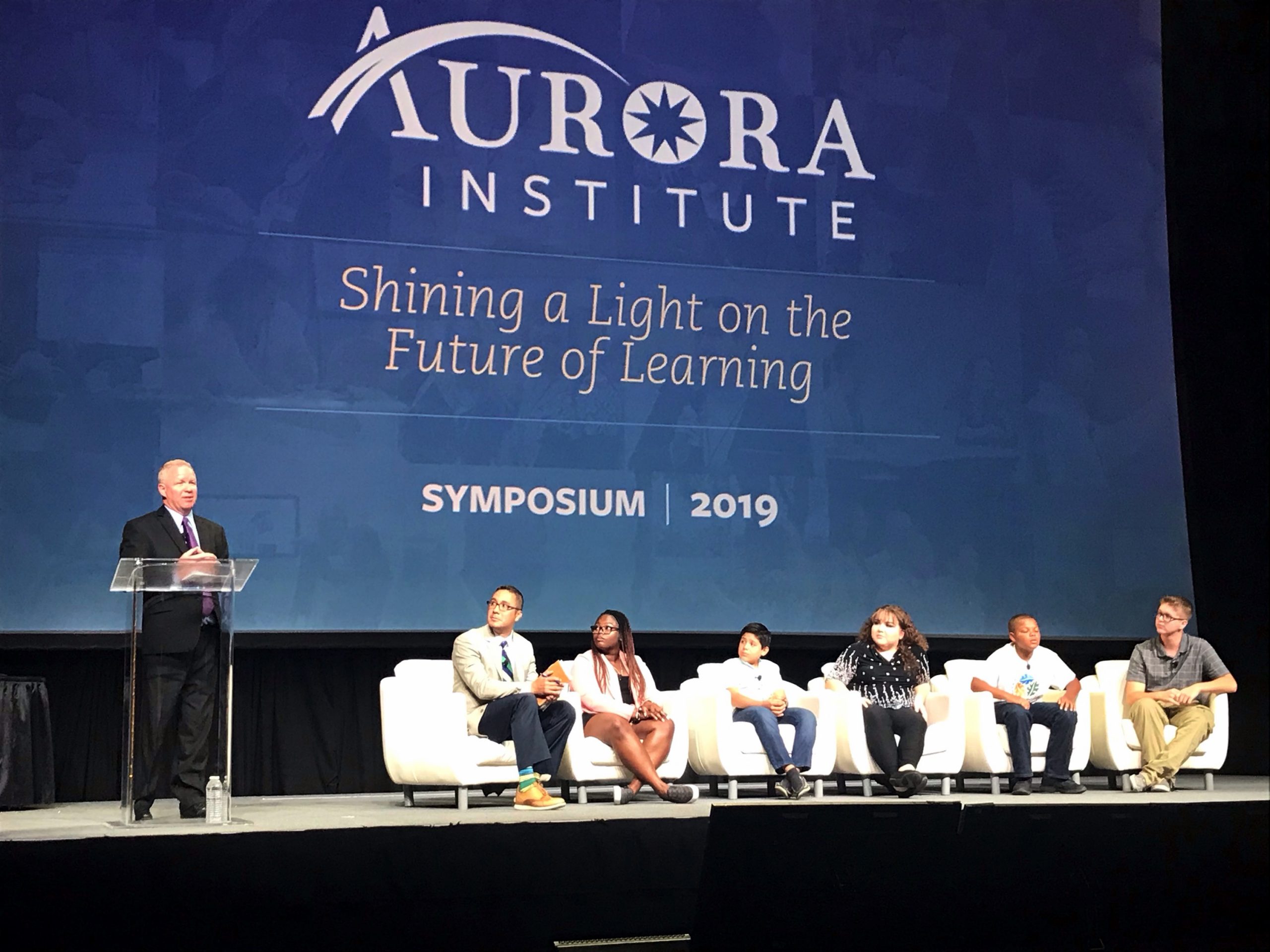 We're on track to change the face of American education together.
This year the Aurora Institute Conference showcased the innovative thinking happening around the country, and our team at Future Focused was so impressed with the creativity, problem-solving and out-of-the-box thinking of educators across the states. Here's a round-up of the workshops and speakers that most excited us:
Top Takeaways
The conference was not only full of brilliant people and innovative education policy. The event helped us connect the dots on who is in what space on a national level. We were left feeling hopeful and inspired by programs and initiatives like these: 
Creative Capstones
The conference illuminated how other states are creating new pathways for graduation. The Colorado Education Initiative proved in their presentation "The Result of Colorado's Flexible Graduation Guidelines" that capstone projects and portfolios are far more powerful than high-stakes standardized testing. 
The Colorado Education Initiative teamed up with Assessment for Learning Project to support 25 schools to design or enhance capstone and portfolio systems, allowing for more inclusive assessment practices. Under innovative Colorado policy, some districts are leveraging this work as an equally rigorous pathway for students to demonstrate readiness to graduate. 
It was encouraging to see leaders like Johnathon Vander Els from the New Hampshire Learning Initiative, Paul Leather and Gretchen Morgan from the Center for Innovative Education, and Rebecca Holmes and Landon Mascarenaz from the Colorado Education Initiative speak about the successes they've achieved by partnering their State Departments of Education. It was exciting to learn more about how Colorado has done this work as Future Focused partners with the New Mexico Public Education Department to do similar work in our home state.
Trauma-Informed Teaching
This year's conference recognized the importance of understanding the brain science of learning, specifically the impact of trauma on the brain. "How to be a Brain Builder So All Children Can Thrive" from Turnaround for Children's Amy Nicholson and Michael Lamb taught us that improving student's environments and intentionally fostering authentic relationships with our students can rewire our students' brains to support their learning capabilities.
The conference elevated recent research around the importance of belonging and connection and its impact on improving young people's capacity and motivation to learn. In "What the Research Says About Belonging" we heard evidence from Lisa Quay of Mindset Scholars Network, Rhonda Broussard of Beloved Community, and David Paunesku of PERTS on how our brains are neurobiologically hardwired for connection. If we are to positively impact the educational conditions for young people that have struggled with academic, social, and emotional disconnection, we must work to intentionally create schools that strive for physical and emotional safety. We must communicate to our students that we see them, we hear them, we value them, and they belong.
Cheers for Noguera
Speaker Pedro Noguera, founder of Center for the Transformation of Schools, was a conference highlight for our team. His energy filled the whole room. The stories he shared were deeply relatable to our vision at Future Focused that "every student has a future worth investing in." His words were deeply motivational, and impressed on us the importance of building capacity to meet the needs of the students served. It was the kind of presentation that was so enjoyable that you didn't want it to end.
Anti-Racism 
Workshops like "Starting with Ourselves: Disrupting and Dismantling Racism Through Identity Work" from Highlander Institute's Malika Ali and Center for Collaborative Education's Julianna Charles Brown left us feeling inspired and ready for action. This session gave us concrete strategies to initiate conversations with school leaders and staff. We intend to put these into action at the Leadership School Network to disrupt and dismantle any implicit racism within our ranks.

Student Voice Spotlight
Our student Victoria Borunda, of ACE Leadership High School, was so thrilled to be asked to present on the conference Student Panel. The Aurora representatives that helped prepare the youth prior to the event put in a tremendous amount of time and care making sure they felt comfortable. Virgil Hammonds and Bruce Friend treated the students like family. And when it was showtime, Victoria spoke eloquently and passionately about how the mentorship and post-graduation support from X3 and the Leadership Schools has supported her life trajectory.
After the panel, attendees stopped Victoria in the hallways to share how her story inspired them. Other conference peers told us how essential it is to continue the support of career exploration and mentorship after young people have graduated from high school. It was clear how important it was to have Victoria accompany us to Aurora this year. Student voice is truly powerful.
Looking Forward
Overall, it was such an exciting year of learning and discovering at Aurora. We were encouraged by the positive feedback from our sessions with Big Picture Learning and Siembra Leadership High School. We heard that our work is resonating with other leaders on a national level, and it was so encouraging to see the momentum picking up around the country. 
At Future Focused we study what students should know and be able to do and what they need from their schools to do it. In New Mexico we've been stuck on outcomes for too long, and we need to start considering the things schools should be doing to support students. High levels of learning require high levels of care and concern for students well being. Seeing these values reflected by leaders across the nation left us feeling encouraged and inspired. We're on track to change the face of American education together.