How Does Racism Generate Inequities?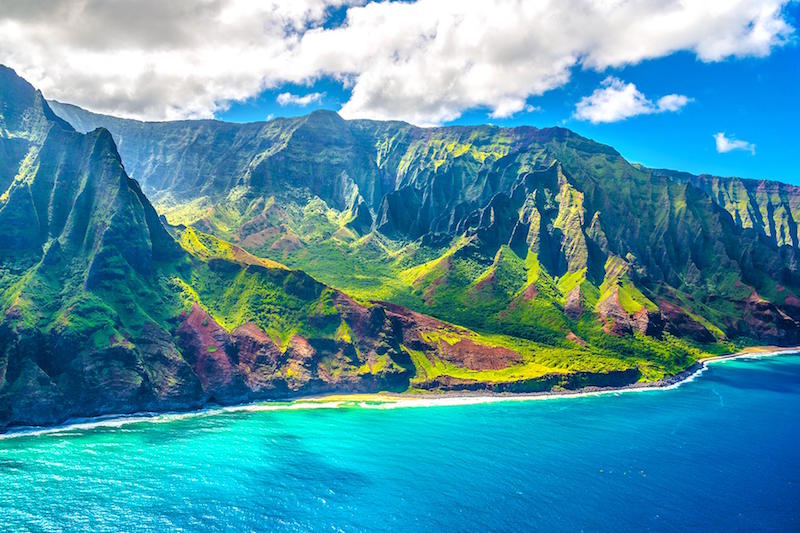 ---
With Kau'i Sang | Director of the Office of Hawaiian Education  & Puni Jackson | Program Director at Ho'oulu 'Āina
---
How has it been to be involved with The Reciprocity Project?
Puni:  It felt a little bit like coming home. I've enjoyed meeting leaders who are thinking about really long-term outcomes and community-based and land-based solutions. The Reciprocity Project to me gives hope that we can recenter on what really matters and that we can re-center on the values of community. 
How does racism generate inequities?
Puni:  Race is a social determinant and factor for health outcomes: Race affects position in society, race affects job opportunity, documentation, access to healthcare, isolation. All of those things are perpetuated by race and how education functions. It's all beautifully and painfully linked. 
What we do in our education systems is driven by a single mono-cultural lens of that knowledge system. Because of that, we start to experience racism in the context of the institution, because the institution is trying to uphold that single mono-cultural mindset in its design. To make true authentic change we must create space for every child who walks in with their own community knowledge.
I think that Hawaii and specifically where I live in Kalihi is where a diaspora is experiencing the kinds of racism that my ancestors as native people experienced in the initial influx of colonial initiatives. It's like a great play that keeps being enacted over and over, generation by generation.
---
What's the community's role in building generative abundance?
Puni:  This is my life's work. To teach how to come home to yourself. My grandparents were so amazing that they gave us this tool, this understanding of spiritually coming home to ourselves every single moment—that is necessary for all humans. Our work in making our land and our communities stronger, better, healthier. We're creating abundance—intergenerational abundance.
I would venture to say every ancestral system taught that collective abundance, generative abundance, and generational abundance is the pathway toward finding oneself, being part of a whole community. The word health means whole. There's no smaller unit than the community, that's wholeness. And if we have a job, as we say your kuleana—your responsibility and your privilege—it's to create collective generative abundance, that's how you get to community wholeness and health. 
What is the downfall of the current education system?
Puni: I imagine some crazy person designed our system by designing it opposite of what is truly healthy.  What is healthy for the whole is also healthy for the individual. But the focus is on the individual, and the constant striving for an evaluation system based on rewarding the individual. The current system gives rewards for being extractive and even competitive.  Not competitive with the objective of everybody getting better. Instead, we're competing so that I get more and you get less. This is the foundation of racism.
Kau'i:  It's not surprising—this is what our current system was built to do. To create an achievement gap as a measure, and distribute financial resources as the measure of success. The outcome is a bigger and bigger gap between the haves and the have nots.
You've said, "schools are the way of progress." How should schools be different?
Puni:  We must bring the families back to the land and have the families remember that they are the first teachers, they are the first education systems. And then if those two work together, then the schools and the families and the land and the people will be happier, healthier. And that's part of your responsibility to that place moving forward so that you imagine your work in terms of generations.
Kau'i:  In Hawai'i, we're in a system that was flipped: from being educated by the community and controlled by the home to become an institutionalized system established by our Ali'i (Chief) in 1843. It started to take on the look of in American education system, early missionaries flipped into business minded folks, when they started to see the extractive value of what you had to offer. That was a huge influence on what happened in our education system. And that's when we started to lose sight of the contributions that ohana (family) should be making to like this generative practice of perpetuating the expertise of your families, perpetuating the knowledge systems of your families.
What do you think the native Hawaiian community has to offer to our efforts to change the education system?
Puni:  We share the same prophecy that Kateri Zuni shared about Native Americans—seven generations back and seven generations forward. Everything we do in this moment is part of a continuum. I will echo our friend and I marvel that our ancestors came up with the same prophecy across the globe. 
What Hawaii has to offer is aloha. Aloha is being fierce, it doesn't always look pretty and romanticized like the way we have been portrayed in the movies. It's a fierceness.I think it really points to how important our relationship to the land is, and how it feeds us. That is something that Native Hawaiians bring to the table in a way that when you're here, you can feel it. When you taste the food, you can feel it, or when you're on the ocean, you know it.  It's coming home to that indigenous part of yourself.
Aloha in academic terms, or initiatives against racism, or solving for the energy crisis, or food insecurity, it comes back to love. In the end, it comes back to Aloha.  It comes back to connection. 
Dawn ​​​Kau'i Sang began her career as an Educational Specialist for the Hawaiian Language Immersion (Kaiapuni) Program. She is now the Director of the Office of Hawaiian Education.
Puni Jackson, Program Director Ho'oulu 'Āina, is a Native Hawaiian cultural practitioner, an accomplished kanaka maoli artist known primarily for her large-scale painting and installation work, and a practitioner of lā'au lāpa'au medicine.